Hayward Police Jail Bail Bonds | (510) 538-0313 | Cal West Bail Bonds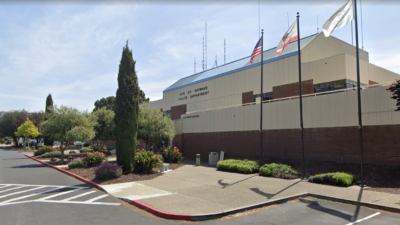 In the midst of life's uncertainties, if you or a loved one find yourselves in need of Hayward Police Jail Bail Bonds, the situation can be daunting. From minor infractions like resisting arrest to more severe offenses, the emotional and financial strain is undeniable. But don't worry, we're here to assist. If "Hayward Police Jail Bail Bonds" is what you're seeking, you've landed at the right destination.
Why Choose Hayward Police Jail Bail Bonds?
Expertise and Experience: We have a deep understanding of the bail bond process, ensuring that you or your loved one can navigate this challenging time with ease and confidence.
24/7 Availability: Emergencies don't wait, and neither do we. Our dedicated team is available around the clock, ready to assist you whenever you need us.
Confidentiality Assured: We respect your privacy. All your information and the details of your case are handled with the utmost discretion.
Understanding the Hayward Police Jail Facility
The Hayward Police Jail stands as a testament to more than just a place of temporary confinement. Nestled within the premises of the Hayward Police Department, this facility represents a beacon of order and security in the community. It is diligently overseen by a committed team comprising 15 dedicated officers who work tirelessly to maintain peace and order. Leading this team is a seasoned Sergeant, ensuring that every procedure and protocol is adhered to with the utmost precision.
In terms of its infrastructure, the facility is impressively equipped to house a considerable number of detainees. Specifically, it has the capacity to comfortably accommodate up to 40 individuals at any given time. This includes 16 specially designed cells for male detainees and 4 for females, ensuring privacy and safety. Additionally, there are 2 safety cells, designed to prioritize the security of its occupants, and 2 detoxification cells, catering to those in need of specialized care.
Beyond the physical confines, the facility ensures the well-being of its detainees. Every individual held here is granted specific visitation hours, allowing them to maintain connections with the outside world. Furthermore, their health and nutrition are of paramount importance, with each detainee being provided with up to three wholesome meals every day.
All About Bail: What You Need to Know
Bail is essentially a financial guarantee ensuring that the defendant will appear in court for all scheduled proceedings. By paying bail, the defendant can avoid staying in jail while awaiting their court appearance. However, it's crucial to understand the responsibilities that come with it:
Commitment to Appear: Paying bail is a promise. It's a commitment that the defendant will attend all court proceedings without fail.
Financial Responsibility: If the defendant does not honor this commitment, the individual or entity that posted the bail will be held financially responsible for the full bail amount.
How Can Cal West Bail Bonds Help?
At Cal West Bail Bonds, we're not just a service; we're your partner. We understand the intricacies of the Hayward Police Jail Bail Bonds process and are here to guide you every step of the way. With our professional assistance:
You'll receive guidance on the entire bail process, ensuring clarity and peace of mind.
Our local office is always ready to assist, ensuring timely and efficient service.
We offer a 100% Confidential Bail Bond Request Form, ensuring your privacy and security.
Take the Next Step
In the heart of Alameda County, if you or someone dear to you finds themselves detained at the Hayward Police Jail, it's crucial to act promptly. Time is of the essence, and every second is invaluable. For those in need of Hayward Police Jail Bail Bonds within Alameda County, reach out to Cal West Bail Bonds at 1-510-538-0313 without delay. Our local office, situated conveniently in the county, boasts a team of seasoned professionals dedicated to guiding you through the bail process, ensuring it's as straightforward and stress-free as it can be. If you prefer, there's also the option to complete our 100% Confidential Bail Bond Request Form.
Always remember, irrespective of the hour, whether it's day or night, Hayward Police Jail Bail Bonds stands ready to assist you. In the challenging moments when hope seems distant, let us be the guiding light that brings your loved ones back to you.
Hayward Police Jail Bail Bonds in Alameda County: Reuniting Families, One Bond at a Time.
---
We also offer free, confidential bail advice
Service available 24/7 for emergency bail, whenever you need it
One of our local agents will help get you home quickly
Affordable payment plans and credit available; usually no collateral is needed
Courteous, respectful, confidential, and professional service
Agents Near You!
---
Business Hours
---
Local Resources
Inmate Locator
Alameda County Sheriff's
Alameda County Court Locations
---
Cal West Bail Bonds Also Serves These Cities and Jails
Cal West Bail Bonds Also Serves These Counties