Manteca Bail Bonds | Cal West Bail Bonds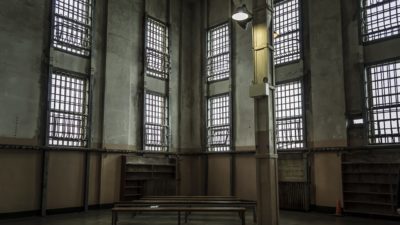 Jail time is something that many people, no matter hard they try, can't avoid. Manteca Bail Bonds exists as a means of making it easier to post bail so that you or your loved one who ended up in jail can get out and back to your productive lives as soon as possible.
Bail can be used to ensure that the person being guaranteed appears at a preset court date in the future. The criminal justice system can sometimes be unfair and at times bail is posted too high for an individual or the families of the incarcerated to get that kind of money in a short space of time. Manteca Bail Bonds are here for you to offer you funding to cover the release of the defendant in the short term.
In San Joaquin County and its environs, you can always count on Cal West Bail Bonds to offer professional and efficient services when it comes to securing bond money for someone that is incarcerated at San Joaquin County Jail. Our skilled staff is versed in navigating the criminal bail system and are happy to advise you. Contact us today to find out more!
---
We also offer free, confidential bail advice
Service available 24/7 for emergency bail, whenever you need it
One of our local agents will help get you home quickly
Affordable payment plans and credit available; usually no collateral is needed
Courteous, respectful, confidential, and professional service
Agents Near You!
---
Business Hours
---
Local Resources
Inmate Locator
San Joaquin County Sheriff's
---
Jails in San Joaquin County
Cal West Bail Bonds Also Serves These Cities and Jails
Cal West Bail Bonds Also Serves These Counties