Alpine County Bail Bonds | (530) 903-4645 | Cal West Bail Bonds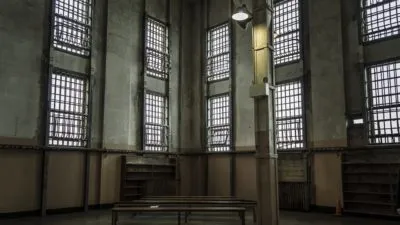 None of us wants to end up behind bars. Why? Being in jail can disorient your whole life.
If you are ever in such a situation, you may find yourself wishing that you didn't have to leave your family and other important affairs so abruptly.
While getting back your freedom may seem elusive, it's possible with Cal West Bail Bonds. You may not be able to immediately raise the bail amount, so we come in to help you get out of jail, and allow you to wait for your court date from home.
Professional Service
Cal West Bail Bonds is available 24 hours a day and seven days a week to serve you. We specialize in house calls, and we handle all our clients with respect, courtesy, and utmost professionalism.
We are a professional bail agency, so you are sure to receive quality and personalized service. There are no hidden fees, we respond promptly, and even offer you free bail information.
Service with Dignity
Alpine County is one of the areas we faithfully serve and will continue to devote our energy servicing. If you ever need bail in El Dorado County Jail or Calaveras County Jail, call us to start the process of helping you to get home as soon as possible.
Our history of competent service delivery proves that we are well able to handle your situation with the dignity it deserves. Call Cal West Bail Bonds today at 1-530-903-4645 and let us help you secure your release.
---
We also offer free, confidential bail advice
Service available 24/7 for emergency bail, whenever you need it
One of our local agents will help get you home quickly
Affordable payment plans and credit available; usually no collateral is needed
Courteous, respectful, confidential, and professional service
Agents Near You!
Address: 1051 Al Tahoe Blvd South Lake Tahoe, CA 96150
Phone: (530) 903-4645
---
Business Hours
---
Local Resources
Inmate Locator
Alpine County Sheriff's
---
Cal West Bail Bonds Also Serves These Cities and Jails
Cal West Bail Bonds Also Serves These Counties