Tuolumne County Bail Bonds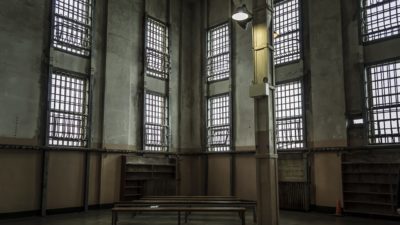 Has someone you love been arrested? No matter the circumstance, navigating the bail process can be a confusing process. Our team of reliable professionals at Cal West Bail Bonds will help you through every step of the bail process, quickly and efficiently. No bail bond is too large or too small for our team – so we are here for whatever you need!
Often, the price of bail is sky-high, and some can simply not afford the price of bail. That is where we at Cal West Bail Bonds come in. Our team of Spanish- and English-speaking agents is prepared to help. No bail bond is too large or too small for our team, so we can assist you in meeting whatever bail you need.
Tuolumne County Jail
If you or your loved on is arrested in Tuolumne County, CA, we will be dealing with the Toulumne County Jail. If you need assistance getting a loved one out of the Tuolumne County Jail, or any other jail in Cal West, please give us a call Cal West Bail Bonds at 1-844-CAL-BAIL. We will provide you assistance from our local office, and help you through the intimidating bail process!
---
We also offer free, confidential bail advice
We can provide service by phone, online, or even at your home.
Our services are available in Spanish and in English
Service available 24/7 for emergency bail, so we are here whenever you need us
One of our local representatives will be there to make sure you or your loved ones get home as quickly as possible
We offer affordable payment plans and credit available
Typically no collateral is needed
Our agents provide courteous, respectful, confidential, and professional service
Agents Near You!
---
Business Hours
---
Local Resources
Inmate Locator
Tuolumne County Sheriff's
---
Cal West Bail Bonds Also Serves These Cities and Jails
Cal West Bail Bonds Also Serves These Counties