San Ramon Bail Bonds | Cal West Bail Bonds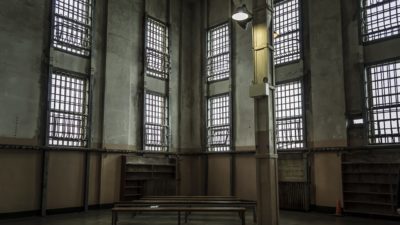 It can be a disconcerting experience having someone you know ending up in jail, or ending up there yourself. San Ramon Bail Bonds can help you navigate your way around the system and secure release under a bail bond in a short space of time. You shouldn't spend longer in jail than you absolutely have to.
The bail process is designed to ensure one of two things happen. In the first instance, a bail bond can guarantee the release of a defendant in exchange for the monetary value of the bond. In the second instance, it's used as security, to ensure that a defendant if let out of jail, will return for their hearing when the matter is called. The cost of bail bonds vary and sometimes the value on them can seem exorbitant. San Ramon Bail Bonds is here to help when that situation arises.
With years of experience in the ins and outs of the criminal incarceration system, we are well poised to help our clients find their way around the legal and administrative procedures that need to be performed in Contra Costa County. Don't hesitate to call us if you're in need of a little extra cash to meet a bail bond or just want some advice on the best way to deal with paying a bail bond. Call Cal West Bail Bonds today!
---
We also offer free, confidential bail advice
Service available 24/7 for emergency bail, whenever you need it
One of our local agents will help get you home quickly
Affordable payment plans and credit available; usually no collateral is needed
Courteous, respectful, confidential, and professional service
Agents Near You!
---
Business Hours
---
Local Resources
Inmate Locator
Contra Costa County Sheriff's
Martinez Detention Facility
---
Jails in Contra Costa County
Cal West Bail Bonds Also Serves These Cities and Jails
Cal West Bail Bonds Also Serves These Counties