Glenn County Bail Bonds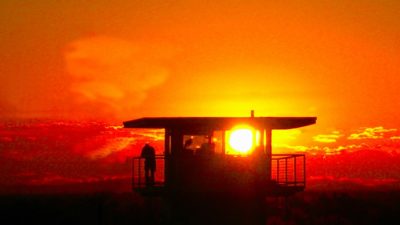 Sometimes, even a minor, unfunded accusation can expose you or someone you love to spending time in the Glenn County Jail. Unfortunately, jail time can have drastic consequences on one's mental and physical well-being, but also on their personal and professional life. Luckily, it can be avoided in most cases through bail, and Glenn County bail bonds services can make everything easy.
At Cal West Bail Bonds, we have been providing such services for years, not only in Glenn County, but all throughout Southern and Northern California. We are a family-owned and operated company available around the clock and ready to help anyone in need of:
Bail guidance – If you know little to nothing about bail, the related procedures, and paperwork, we will gladly explain things to you and answer any questions you may have.
Bail agent – If you are too busy, too disoriented, or you would simply like some assistance in getting everything done as soon as possible, we will gladly help with the whole bail procedure.
Bail lender – The bail amount could exceed your financial possibilities, but that should not keep you from paying it. Since the money will be returned to you when the court trial is over, you can borrow it and ensure your freedom. We have very affordable payment plans, usually without any collateral.
We promise availability, dependability, confidentiality, and professionalism. Call our toll-free number 1-844-CAL-BAIL now, and ensure your freedom and peace of mind with the best Glenn County bail bonds services on the market!
---
We also offer free, confidential bail advice
Service available 24/7 for emergency bail, whenever you need it
One of our local agents will help get you home quickly
Affordable payment plans and credit available; usually no collateral is needed
Courteous, respectful, confidential, and professional service
Agents Near You!
---
Business Hours
---
Local Resources
Inmate Locator
Glenn County Sheriff's
---
Cal West Bail Bonds Also Serves These Cities and Jails
Cal West Bail Bonds Also Serves These Counties