Solano County Bail Bonds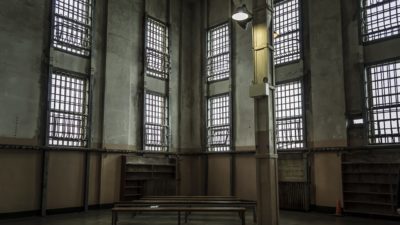 Do you know someone who has been booked at the Solano County Sentenced Detention Facility? Bail amounts can vary depending on the booking, but must be paid in full before the person who was arrested can be released. The benefit of posting bail is that you or your loved one can return home to wait for the court date. In the meantime, however, do you need assistance navigating the process?
For arrests in Solano County, CA, Cal West Bail Bonds can help you get home quickly and confidentially. For starters, our free advice can help you determine the best course of action. If you need help posting bail, we offer competitive interest rates and affordable payment plans. We will quickly dispatch one of our local agents to swiftly post bail and get you home again.
What if, however, the booking made in the middle of the night or over a weekend? No problem! Cal West Bail Bonds offers 24/7 emergency services. For more information or help with a booking, call us today at (844) CAL-BAIL. We look forward to serving you.
---
We also offer free, confidential bail advice
Service available 24/7 for emergency bail, whenever you need it
One of our local agents will help get you home quickly
Affordable payment plans and credit available; usually no collateral is needed
Courteous, respectful, confidential, and professional service
Agents Near You!
---
Business Hours
---
Local Resources
Solano County Sheriff's
---
Cal West Bail Bonds Also Serves These Cities and Jails
Cal West Bail Bonds Also Serves These Counties