Walnut Creek Bail Bonds | Agents Available 24-7 | Low Rates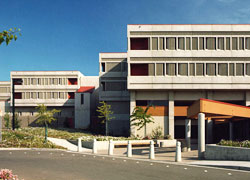 I am in jail! Help, get me out!
It's common to see a person ending up in jail for a minor offense. So, they are now in need of bail money to get out of there and resume their daily life. Walnut Creek Bail Bonds knows the way around the incarceration system and can easily help you find your way out of this situation. We have been around for many years so we can answer your questions.
You need our Walnut Creek bail bonds service.
If your loved one has found themselves jailed in Walnut Creek, then you need us. Give us a call at Cal West Bail Bonds at 1-844-CAL-BAIL or simply fill out our 100% Confidential Bail Bond Request Form Here. We provide 24-hour emergency bails, so we will be there when you need us.
What is a Bail Bond?
Bail bonds are a unique method to ensure the good behavior of people or used to allow a minor offender to go free. Bail is set based on the law or laws a defendant broke. By paying bail for someone, the defendant is expected to appear in court. This now becomes partially your responsibility.  In the modern world, the price of most bonds is set so high that they are simply unaffordable to the regular citizen. Our Walnut Creek Bail Bonds service is here to help anyone who needs bail bonds.  We will get your loved one freed quickly.
Need Help Finding Your Loved One?
In Contra Costa County, Cal West Bail Bonds is ready and able to help those headed to the Martinez Detention Facility. We will secure their release fast with the aid of a bail bond as a low-interest rate. Have a look through our Contra Costa County inmate locator and feel free to give our resource team a call if you need assistance. Cal West is available 24/7 to answer your call. We help get your loved one out of jail fast.
---
We also offer free, confidential bail advice
Service available 24/7 for emergency bail, whenever you need it
One of our local agents will help get you home quickly
Affordable payment plans and credit available; usually no collateral is needed
Courteous, respectful, confidential, and professional service
Agents Near You!
---
Business Hours
---
Local Resources
Inmate Locator
Contra Costa County Sheriff's
Martinez Detention Facility
---
Jails in Contra Costa County
Cal West Bail Bonds Also Serves These Cities and Jails
Cal West Bail Bonds Also Serves These Counties