Riverside County Bail Bonds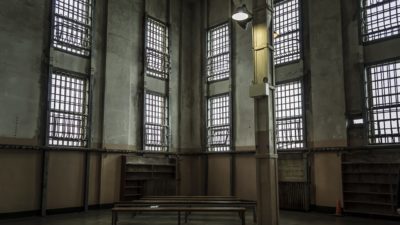 After landing on the wrong side of the penitentiary system in Riverside County, the standard procedure is to processed and placed in jail awaiting a court date, or until a bail has been posted. Posting bail is a constitutional right meant to allow the detainee to wait for their court date at home, while still providing the state with an assurance that he or she will not attempt to flee.
By design, a bail bond is meant to involve a significant amount of money – one that many people may not be able to access right away. Once a loved one has been placed under arrest, most families are tasked with raising that money quickly, and often without full knowledge of their rights. At Cal West Bail Bonds, we want to provide you with the flexibility and expertise you need to secure release, with a humane and professional approach.
If you need to post bail in Riverside County Jail, Riverside Detention Center, Robert Presley Detention Center, or Smith Correctional Facility, then simply call  1-844-CAL-BAIL. The bond agents at Cal West Bail Bonds are available throughout the state, 24 hours a day, to help your loved one secure a safe release at any of the correctional facilities of Riverside County, CA.
---
We also offer free, confidential bail advice
Service available 24/7 for emergency bail, whenever you need it
One of our local agents will help get you home quickly
Affordable payment plans and credit available; usually no collateral is needed
Courteous, respectful, confidential, and professional service
Agents Near You!
---
Business Hours
---
Local Resources
Inmate Locator
Riverside County Sheriff's
---
Cal West Bail Bonds Also Serves These Cities and Jails
Cal West Bail Bonds Also Serves These Counties