Placer County Bail Bonds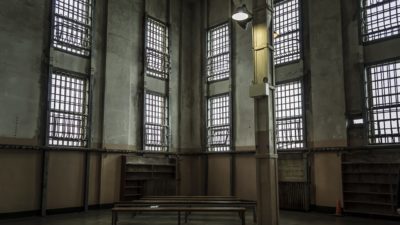 No one likes to end up in jail, but when you land in Placer County Jail, it is helpful to know that there are people you can call who will help you through the process and assist you with getting back home to your family as quickly as possible.
Cal West Bail Bonds agents are standing by to take your call 24/7. They will walk you through the process necessary for your release, assist you with obtaining a payment plan to repay the bond, and do anything else they can to assist you. Our goal is to get you back home as quickly as possible.
Our flexible payment plans often do not ever require collateral, and we can tailor a payment plan to meet your specific needs. We deal with all sizes of bonds, large and small. Our agents treat our clients with courtesy and respect, so there is no loss of dignity in using our service. Our agents are professionals whose job is dedicated to helping you.
If you need advice in your situation, our agents also offer confidential advice on how to handle your situation. We work round the clock to assist inmates in Placer County Jail get back into society.
---
We also offer free, confidential bail advice
Service available 24/7 for emergency bail, whenever you need it
One of our local agents will help get you home quickly
Affordable payment plans and credit available; usually no collateral is needed
Courteous, respectful, confidential, and professional service
Agents Near You!
---
Business Hours
---
Local Resources
Inmate Locator
Placer County Sheriff's
---
Cal West Bail Bonds Also Serves These Cities and Jails
Cal West Bail Bonds Also Serves These Counties