Mendocino County Bail Bonds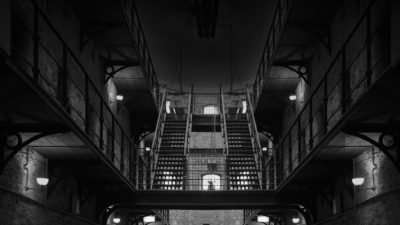 There are certain phone calls that we all dread to receive. One of them is the call that a friend or family member has been arrested. Getting a phone call like that is stressful. It can be difficult to know who to turn to during such a complicated time.
When you receive notification that your friend or family member has been taken to Mendocino County Jail, you can be sure that the people at Cal West Bail Bonds are here to help. We can be a source of comfort and explain the whole process to you.
Everyone in our Mendocino County bail bonds office is courteous, professional and well-informed on all the latest bond information.
We're also quite affordable. We recognize that the cost of bail is more than many people can afford, that's why we offer exceptional payment plans. In addition, to those who are members of the military or of a union we offer special discounts.
At Cal West Bail Bonds, we are devoted to giving families of people who have been arrested peace of mind. While this can be a scary situation, we will do all we can to ease your mind and be a source of information and support.
---
We also offer free, confidential bail advice
Service available 24/7 for emergency bail, whenever you need it
One of our local agents will help get you home quickly
Affordable payment plans and credit available; usually no collateral is needed
Courteous, respectful, confidential, and professional service
Agents Near You!
---
Business Hours
---
Local Resources
Inmate Locator
Siskiyou County Sheriff's
---
Cal West Bail Bonds Also Serves These Cities and Jails
Cal West Bail Bonds Also Serves These Counties