Newark Bail Bonds | Cal West Bail Bonds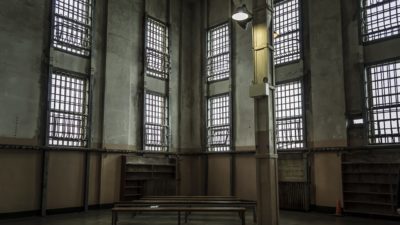 Bail is an amount of money paid to the court that essentially promises that defendants will show up for future court proceedings.  If defendants do not show up or flee the area, the full amount of the bail is owed.
Bail can be too expensive for a lot of people. If you can't afford bail, or if you're confused about the bail process, help is available – call Cal West Bail Bonds for Newark bail bonds.
In Newark, Santa Rita Jail is the county jail, and Fremont Detention Facility is the local jail. If you, a family member, or someone you know is being held at one of these places, you need Cal West Bail Bonds.
Contact Cal West Bail Bonds at 1-844- CAL-BAIL for immediate assistance and peace of mind.
---
We are available 24 hours a day, seven days a week for emergency bail service – by telephone or online. We can also come to you and meet with you at your home.
We offer totally private, totally free bail advice for those who need guidance.
No collateral is usually required. Most cases also do not require credit checks.
We offer courteous, respectful, professional, efficient service for all of our customers that need our help. We are here for you.
Agents Near You!
---
Business Hours
---
Local Resources
Inmate Locator
Find Your Court Date
Alameda County Court Locations
Alameda County Sheriff's
---
Cal West Bail Bonds Also Serves These Cities and Jails
Cal West Bail Bonds Also Serves These Counties