Yuba County Bail Bonds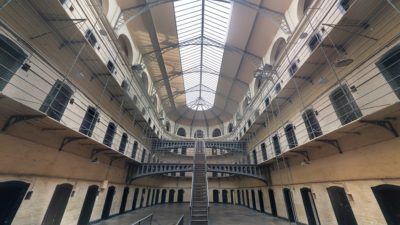 Getting arrested is unfortunate, and here at Cal West Bail Bonds we understand that you want to get you or your loved one out from behind bars and home safely as soon as possble.  Our team of reliable professoinals provide affordable bail bonds, so you can pay off your bail and get back to normal quickly.
Yuba County Bail Bonds
If you are arrested in Yuba County, you will most likely end up at the Yuba County Jail.
To find out more about posting bail at the Yuba County Jail, please give us a call at 1-844-CAL-BAIL or stop by our website to take advantage of our virtual reach. We provide 24-hour emergency bails, so we will be there when you need us.
We Are Here to Help
Often, the price of bail is sky-high, and some can simply not afford the price of bail! We understand you want your family member out as soon as possible, but sometimes it's not manageable with the sky-high price tag. That is where we at Cal West Bail Bonds come in. Our team of Spanish- and English-speaking agents is prepared to help. No bail bond is too large or too small for our team. We also offer payment plans if you are unable to pay in one chunk, as well as discounts for military families, union members, and private attorneys.
---
We also offer free, confidential bail advice
We can provide service by phone, online, or even at your home
Our services are available in Spanish and in English
Service available 24/7 for emergency bail, so we are here whenever you need us
One of our local representatives will be there to make sure you or your loved ones get home as quickly as possible
We offer affordable payment plans and credit available
Typically no collateral is needed
Our agents provide courteous, respectful, confidential, and professional service
Agents Near You!
Address: 215 5th Street, Suite 150 Marysville, CA 95901
Phone: (888) 508-3201
---
Business Hours
---
Local Resources
Inmate Locator
Yuba County Sheriff's
---
Cal West Bail Bonds Also Serves These Cities and Jails
Cal West Bail Bonds Also Serves These Counties