Lassen County Bail Bonds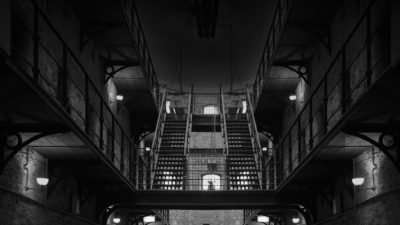 You don't have to be a serial killer to land in Lassen County Jail. Of course, large crimes like those can earn you a lifetime behind bars, but we also have minor offenses that could get you or your loved one in jail. When this happens, you'll need a reliable bail agent to help you secure freedom. You can trust Cal West Bail Bonds to help you or your loved one get out of jail, relax at home, and wait for a court hearing.
 Get out of Jail and Prepare to Win Your Case
If you remain in Lassen County Jail, it may be hard to prepare and win your case during trial. We understand that, and that's why at Cal West Bail Bonds, and by posting your bond, we make it easy for you to work with an attorney and prepare a strong case for your defense. Once you're out, you'll be able to find witnesses who may have evidence that could be useful for your upcoming court hearing.
How to Get Help from Cal West bail Bonds
Reaching us is easy. If you can't make it to our agent offices in Lassen County, you can call us. In fact, we've handled many cases over the phone and helped our customers easily and quickly. We also do house calls and in that case, we'll come to you and help your loved one get out of jail. You can call our bond agent in Lassen County anytime at (844)CAL-BAIL.
---
We also offer free, confidential bail advice
Service available 24/7 for emergency bail, whenever you need it
One of our local agents will help get you home quickly
Affordable payment plans and credit available; usually no collateral is needed
Courteous, respectful, confidential, and professional service
Agents Near You!
Address: 1405 Sheriff Cady Rd, Susanville, CA 96130
Phone: (530) 903-4645
---
Business Hours
---
Local Resources
Lassen County Sheriff's
---
Cal West Bail Bonds Also Serves These Cities and Jails
Cal West Bail Bonds Also Serves These Counties