Humboldt County Bail Bonds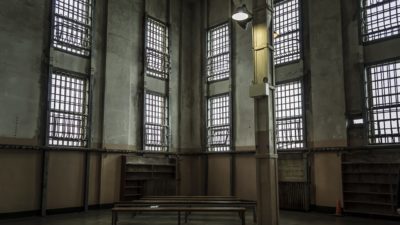 Getting arrested and being taken to one of the Humboldt County police stations is one thing, but being transferred to the Humboldt County Correctional Facility is something you should avoid at all costs. Unfortunately, until the trial is over, getting out on bail is your only option, and, for that, you will most likely need Humboldt County bail bonds services.
How Can Bail Bond Services Help You?
Bail is an amount of money the judge sets for you to pay as a guarantee that you will not try to leave the county and not show up for your trial. In order to pay it, you will have to deal with some paperwork and procedures most people find dreadful, especially in the state of confusion and disorientation following the arrest.
Bail bond services are provided by specialized agents who are familiar with all the paperwork and procedures. They abide by one simple principle: you call them and present your situation, and they offer solutions and get you out of trouble.
Depending on the service provider you choose, these solutions can go from basic information and advice to help handling bail-related paperwork and procedures, providing the necessary bail amount, and driving you home safely.
Why Cal West Bail Bonds?
We are a family business with solid experience and a reputation in bail bond services, not just in Humboldt County, but all throughout California. Because we know what the accused and their families go through, we make our services available around the clock, and we go the extra mile to see our clients home safely in no time.
You can count on the confidentiality, professionalism, and efficiency of our Humboldt County Bail Bonds services anytime. Call 1-844-CAL-BAIL now to regain your freedom and peace of mind!
---
We also offer free, confidential bail advice
Service available 24/7 for emergency bail, whenever you need it
One of our local agents will help get you home quickly
Affordable payment plans and credit available; usually no collateral is needed
Courteous, respectful, confidential, and professional service
Agents Near You!
---
Business Hours
---
Local Resources
Inmate Locator
Humboldt County Sheriff's
---
Cal West Bail Bonds Also Serves These Cities and Jails
Cal West Bail Bonds Also Serves These Counties