Mono County Bail Bonds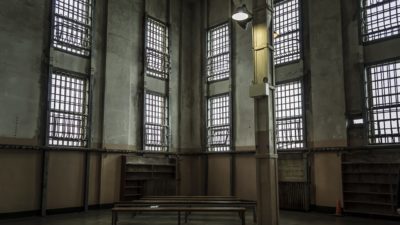 When you are in the Mono County Jail Facility, Cal West Bail Bonds needs to be your first call. We will come to you. We know our business, and we are affordable. We even speak spanish. We offer affordable payment plans with no collateral needed from you in most cases.
 Our courteous, knowledgeable agents offer professional service and free bail advice you can trust. We will always treat you with the dignity, respect, and courtesy you deserve. We even make house calls, if necessary.
 If you do not understand the proceedings, our agents will walk you through them, explaining every facet to you in a respectful manner. We can take care of your bail bonds needs online or on the phone in many cases.
 You can depend on us to take care of all your bail bonds needs, and have you back to work in no time. We offer all sizes of bonds, timely service, and are available for round the clock, 24-hour processing.
 Our payment plans are affordable and tailored to meet your financial needs. We offer discounts to private attorneys, military families, and union members. Call us today at our toll free number, 1-844-225-2245.
---
We also offer free, confidential bail advice
Service available 24/7 for emergency bail, whenever you need it
One of our local agents will help get you home quickly
Affordable payment plans and credit available; usually no collateral is needed
Courteous, respectful, confidential, and professional service
Agents Near You!
---
Business Hours
---
Local Resources
Mono County Sheriff's
---
Cal West Bail Bonds Also Serves These Cities and Jails
Cal West Bail Bonds Also Serves These Counties