Kings County Bail Bonds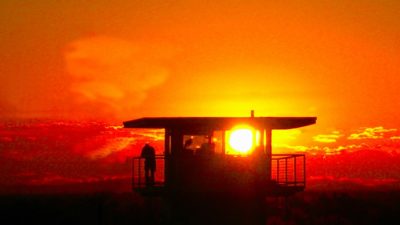 When you, your friend, or relative is in jail, you need to access fast bail money, and that's what Cal West Bail Bonds is here to do. We know that no American is immune to the law, and minor charges have landed many folks in a cell. The only way to get out of jail and be free while awaiting trial is to post bail. Is this an easy process? Well, typically, it can be difficult, but contacting Cal West Bail Bonds will make it hassle-free.
Get out of Kings County Jail Fast with Cal West Bail Bonds
You don't want to stay in jail long enough to lose your job. We are here to help you secure your freedom and continue working to support your family and pay your bills. Our agents in Kings County understand this and would like to post bail for you.
They're professional, honest, and courteous. They'll give you free bail advice and keep everything confidential. At Cal West Bail Bonds, we'll be happy to see you return home and we'll help facilitate the process, fast.
Call Your Experienced, Caring Bail Agent
We have over 50 years of bail experience, and have helped countless people secure their freedom. Our previous clients are free people, and we would like you to be part of them. This begins with you taking the first step which is to call us.
We're available to assist you 24/7, and even if this is your first time to be in jail (once is always enough), we'll explain the bailing process to you and keep your experience easy, convenient, and quick. Call us today on (844) CAL-BAIL, and we'll help you secure an affordable bail.
---
We also offer free, confidential bail advice
Service available 24/7 for emergency bail, whenever you need it
One of our local agents will help get you home quickly
Affordable payment plans and credit available; usually no collateral is needed
Courteous, respectful, confidential, and professional service
Agents Near You!
---
Business Hours
---
Local Resources
Inmate Locator
Kings County Sheriff's
---
Cal West Bail Bonds Also Serves These Cities and Jails
Cal West Bail Bonds Also Serves These Counties