Contra Costa County Bail Bonds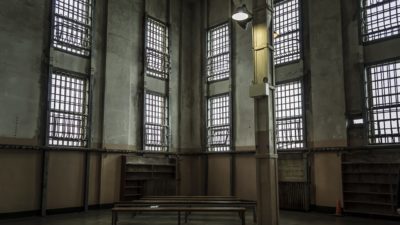 Nobody ever plans to get arrested, but sometimes it happens. At this point, the biggest thing on your mind is probably how to get out, and that's understandable. Who wants to stay in jail if they have the option of staying at home while waiting for a court hearing? This is why judges set bail.
Bail can sometimes be high, and paying such an amount may be difficult for most people, even if the money will be given back to you. The fastest way to post bail is through a bail agency. Cal West Bail Bonds offers you a chance to post bail and get back home with your loved ones.
You Deserve Respectful Service
There are those who will disregard or even disrespect you, simply because you got arrested; regardless of the reason. This can easily demoralize you and undermine your dignity. But don't let them get to your head, because you deserve a quality and dignified service, which you can get at Cal West Bail Bonds.
Contra Costa County Bail Bonds
You could be in Martinez Detention Facility, the Alternative Custody Facility, West County Detention Facility, or Marsh Creek Detention Facility in Contra Costa County, CA, and we will still take care of it for you.
If someone in your family gets arrested, such as your brother, cousin, or uncle, reach out to us at any time of the day and we'll give them the best bail service and help them get out of jail.
Call Cal West Bail Bonds at (844) CAL-BAIL to speak to a real agent who'll help you through this time of need.
---
We also offer free, confidential bail advice
Service available 24/7 for emergency bail, whenever you need it
One of our local agents will help get you home quickly
Affordable payment plans and credit available; usually no collateral is needed
Courteous, respectful, confidential, and professional service
Agents Near You!
Address: 5555 Giant Highway Richmond Richmond, CA 94806
Phone: (925) 372-4154
---
Business Hours
---
Local Resources
Inmate Locator
Contra Costa County Sheriff's
Martinez Detention Facility
Custody Alternative Facility
West County Detention Facility
Marsh Creek Detention Facility
---
Jails in Contra Costa County
Cal West Bail Bonds Also Serves These Cities and Jails
Cal West Bail Bonds Also Serves These Counties