Contra Costa County Bail Bonds | Cal West Bail Bonds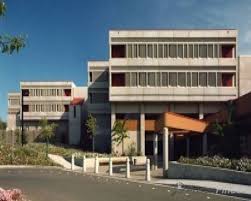 Have you or someone you love ended up behind bars in Contra Costa County, CA? It can be a shock to find a loved one locked up in a Contra Costa County jail. So you need our team of professionals at Cal West Bail Bonds to get you or your loved one freed. We want them back home as soon as possible. You can now find and post bail in Contra Costa County faster and easier than ever. Simply fill out our confidential bail bond request form. Then, one of our bail agents gets you out of jail fast. No Contra Costa County bail bond is too large or small for Cal West Bail Bonds.
Bail Bond Resources in Contra Costa County
If you or your loved one is arrested in the Contra Costa County area, including Concord we will be dealing with the Contra Costa County Jails.  To find the Cal West Bail Bonds location nearest you or your loved one, please give us a call at 1-844-CAL-BAIL or simply fill out our 100% Confidential Bail Bond Request Form Here. We provide 24-hour emergency bails, so we will be there when you need us.
Why Do You Need to Post Bail?
In Contra Costa County, posting bail is the quickest way to get you out of jail. The process of executing bail ensures a secure release for you or your loved one from any Contra Costa County Jail. Contra Costa County has two main jails, Contra Costa County and Concord Police Jail. If you're seeking the release of an inmate from these facilities, contact us today. We'll aid you in any way we can.
By paying your bail, you are also promising that you will show up at a future court date. If you return to court as promised, the bail amount will be returned! If you or your loved one do not show up, you will forfeit the full bail amount set at the time of arraignment. By allowing Cal West bail bonds to help you post bail, you will pay low rates on the amount of bail needed to set you free. Our local Contra Costa County agents we can get you out of jail fast.
Need Help Finding Your Loved One?
Have a look through our  Contra Costa County inmate locator and feel free to give our resource team a call if you need assistance. Cal West has agents in every city. We are available 24/7 to answer your call and help get your loved one out of jail fast.
---
We also offer free, confidential bail advice
Service available 24/7 for emergency bail, whenever you need it
One of our local agents will help get you home quickly
Affordable payment plans and credit available; usually no collateral is needed
Courteous, respectful, confidential, and professional service
Agents Near You!
Address: 5555 Giant Highway Richmond Richmond, CA 94806
Phone: (925) 372-4154
---
Business Hours
---
Local Resources
Inmate Locator
Contra Costa County Sheriff's
Martinez Detention Facility
Custody Alternative Facility
West County Detention Facility
Marsh Creek Detention Facility
---
Jails in Contra Costa County
Cal West Bail Bonds Also Serves These Cities and Jails
Cal West Bail Bonds Also Serves These Counties