Tracy Bail Bonds | Cal West Bail Bonds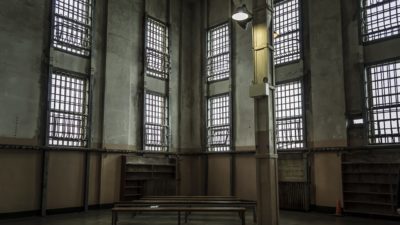 Sitting in jail is not something that anybody ever wants to do. Unfortunately, some people get arrested and wait in jail until their court hearing because they don't think they can afford their bail amount. If the court tells someone their bond amount is $50,000, a defendant has two options. They can either pay the entire bond amount themselves and get it back when they show up to court, or they can make use of a bonding agency.
A bonding agency is only going to charge someone a small fraction of what their bond truly is. In most cases, a defendant only needs to pay around 10% of their total bond amount to get out of jail. This means that instead of having to put up $50,000, a defendant can use a bonding agency and only have to pay $5,000. In fact, we offer payment plans as well, so people can still get out of jail even if they can't put up the entire $5,000 at one time. There are even some scenarios where we will charge less than 10%.
If you or a loved one has been arrested in San Joaquin County, then contact Cal West Bail Bonds. We are a team of professional bondsmen that have been in business for more than 50 years, and we have a solid track record of helping the members of our community. There's no need to sit in jail and worry about your hearing when you can be properly preparing for court in the comfort of your own home. We will work with you to make sure that you (or your loved one) is out of jail and as stress free as possible. Call us 24/7 at 1-844-CAL-BAIL
---
We also offer free, confidential bail advice
Service available 24/7 for emergency bail, whenever you need it
One of our local agents will help get you home quickly
Affordable payment plans and credit available; usually no collateral is needed
Courteous, respectful, confidential, and professional service
Agents Near You!
---
Business Hours
---
Local Resources
Inmate Locator
San Joaquin County Sheriff's
---
Jails in San Joaquin County
Cal West Bail Bonds Also Serves These Cities and Jails
Cal West Bail Bonds Also Serves These Counties