Fremont Bail Bonds | Cal West Bail Bonds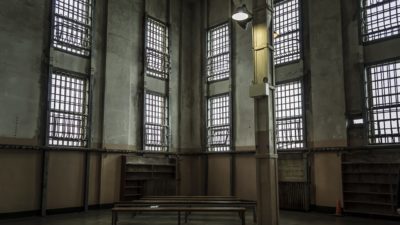 Bail can be confusing, especially if you're trying to get someone you love out of jail. If bail is too expensive, or you need help or guidance through the process of posting bail, Cal West Bail Bonds is here for you.
How Bail Works
Bail is set at the time of arraignment, and, if you can pay it, it is insurance that you will return for any upcoming court date. The money is returned if you (or someone you know) do show up. The problem is, many people cannot afford their bail amount and must wait in jail for their court date. This can be inconvenient, stressful, and scary for loved ones who need the jailed person. Not to mention, the person in jail can't work or continue to support their family members.
Convenient Assistance for Bail Bonds in Fremont
For the Santa Rita Jail, or for Fremont Detention Facility, Cal West Bail Bonds is your local option for Fremont bail bonds. We're available by phone, online, or even in your own home. We can give you free advice that is totally confidential, not to mention emergency bail service 24 hours a day, 7 days a week.
Most cases require no credit checks or collateral. Call 1-844-CAL-BAIL for immediate assistance from Cal West Bail Bonds' local office. We'll get you or your loved one back home quickly.
Se habla español!
---
We also offer free, confidential bail advice
Service available 24/7 for emergency bail, whenever you need it
One of our local agents will help get you home quickly
Affordable payment plans and credit available; usually no collateral is needed
Courteous, respectful, confidential, and professional service
Agents Near You!
---
Business Hours
---
Local Resources
Inmate Locator
Find Your Court Date
Alameda County Court Locations
Alameda County Sheriff's
---
Cal West Bail Bonds Also Serves These Cities and Jails
Cal West Bail Bonds Also Serves These Counties