French Camp Bail Bonds | Cal West Bail Bonds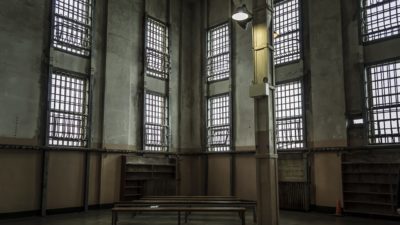 When someone is arrested in French Camp, they are going to be brought to the San Joaquin County Jail to wait for their first court appearance. During the first court appearance, many things can happen. A person's charges could be dropped, they could be increased, or they could even be altered to a different set of charges. However, the first court appearance can be anywhere from a few days to a few weeks after the defendant was initially arrested. Nobody wants to wait in jail for a few weeks if they don't have to, and the good news is that they don't.
A defendant is almost always going to be set a bond amount for the charges they are facing. If they are set a bond, then it means that they are able to get out of jail as soon as they can cover the cost of it. Most people are unable to pay for the total bond amount that a jail sets, which is why they will make use of a bonding agency instead. A bail bondsman allows someone to get out of jail for a fraction of the total bond amount set by the jail. Being out of jail allows someone to search for the right lawyer, do more research on their case, and properly prepare to be in front of the judge. People who are sitting in jail will not be able to do too much in order to get ready for their court appearance.
If you or someone you love gets arrested in French Camp, then it would be in your best interested to give us a call. Cal West Bail Bonds has been serving the citizens of San Joaquin County for more than 50 years, and we offer exceptional rates on bonds both big and small. We also offer free bond advice and are available 24/7 just in case there's an emergency situation that you need help with.
---
We also offer free, confidential bail advice
Service available 24/7 for emergency bail, whenever you need it
One of our local agents will help get you home quickly
Affordable payment plans and credit available; usually no collateral is needed
Courteous, respectful, confidential, and professional service
Agents Near You!
---
Business Hours
---
Local Resources
Inmate Locator
San Joaquin County Sheriff's
---
Jails in San Joaquin County
Cal West Bail Bonds Also Serves These Cities and Jails
Cal West Bail Bonds Also Serves These Counties