Monterey County Bail Bonds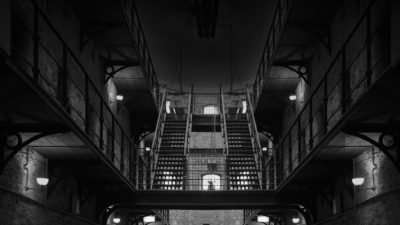 When you get arrested, it is tough to think of what to do next. Your life has been disrupted and like most of us, you need to get back to work to make ends meet, feed your family, and take care of bills. You need the best bail bonds firm in the area, Cal West Bail Bonds, to come and bail you out of jail so you can get back to living your life.
 We are available for you around the clock, 24/7, whenever you need us. Our knowledgeable agents will walk you through the whole process, respectfully explaining any parts you do not understand to you. As part of our process, we offer confidential bail advice at no charge. We will always accord you the respect, courtesy and politeness you deserve.
 Our payment plans are flexible and tailored to your income, and there is no need for you to put down collateral in most cases. We are capable of handling all sizes of bonds, both large and small, and we will do it with alacrity. Our service is timely and accurate.
 Call Cal West Bail Bonds toll free at 1-844-225-2245 whenever you need our help getting out of the Monterey County Jail.
---
We also offer free, confidential bail advice
Service available 24/7 for emergency bail, whenever you need it
One of our local agents will help get you home quickly
Affordable payment plans and credit available; usually no collateral is needed
Courteous, respectful, confidential, and professional service
Agents Near You!
---
Business Hours
---
Local Resources
Inmate Locator
Monterey County Sheriff's
---
Cal West Bail Bonds Also Serves These Cities and Jails
Cal West Bail Bonds Also Serves These Counties