Redwood City Jail Bail Bonds | (650) 396-2245 | Cal West Bail Bonds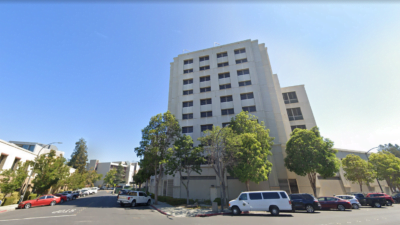 Cal West Bail Bonds, with its expertise in Redwood City Jail Bail Bonds, also has an in-depth understanding of the procedures at Maguire Correctional Facility in San Mateo County. Whether you're navigating the bail bonds process for the first time, worried about a loved one's detention, or grappling with the financial aspects of posting bail, the situation can be intimidating. However, with our dedicated team by your side, you'll find a trusted partner to guide you every step of the way.
Deciphering the Bail Process
The essence of the bail process is a system that enables an individual to obtain their release from jail by assuring their appearance in court on a designated date through a financial guarantee. If the individual honors this agreement and attends the court as promised, the bail amount is returned. However, when the bail amount is substantial and immediate payment is a concern, our expertise shines. As specialists in Maguire Correctional Facility bail bonds, Cal West Bail Bonds provides a plethora of adaptable solutions to cater to your specific needs. From cost-effective alternatives to planned payment structures, we ensure that financial challenges don't obstruct the path to justice.
Why Opt for Redwood City Jail Bail Bonds?
Complimentary Guidance: Starting your bail journey is less daunting when equipped with accurate information. We take pride in offering free, detailed advice to simplify the bail process. Let us be your initial point of contact.
Round-the-Clock Emergency Bail Services: We recognize that emergencies are unpredictable. Our committed team is available 24/7, ensuring assistance is always a call away.
Local Proficiency: If you or a cherished one has been held at the Maguire Correctional Facility, the primary detention center for San Mateo County, contact us immediately at 1-650-396-2245. Our profound understanding of local protocols guarantees a rapid and efficient bail procedure.
Economical Solutions: Recognizing the diverse financial situations individuals face, we present flexible payment schemes and credit options to accommodate various budgets. In many instances, no collateral is even necessary.
Professionalism and Discretion: Your confidence in us is invaluable. We uphold the utmost standards of professionalism, ensuring all dealings are private, respectful, and dignified. Our pledge is to offer a secure and empathetic setting as you traverse these testing times.
Seeking Your Loved One in San Mateo County?
In San Mateo County, the Maguire Correctional Facility is responsible for detentions. If you need assistance, dial Cal West Bail Bonds at 1-650-396-2245 without delay for expert aid from our regional office. Alternatively, complete our 100% Confidential Bail Bond Request Form Here. We pledge to hasten your loved one's release with the backing of a bail bond at an attractive interest rate. Explore our San Mateo County inmate locator and feel free to connect with our resource team for any additional support. Remember, Cal West is always ready to assist, 24/7. Let us be the bridge to bring your loved one back home promptly.
---
Agents Near You!
Address: 300 Bradford St, Redwood City, CA 94063
Phone: (650) 396-2245
---
Business Hours
---
Local Resources
Inmate Locator
San Mateo County Sheriff's
---
Cal West Bail Bonds Also Serves These Cities and Jails
Cal West Bail Bonds Also Serves These Counties