Imperial County Bail Bonds | Fast Freedom | 24/7 Emergency Service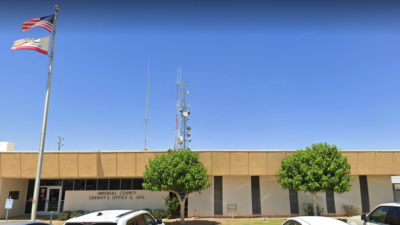 Have you been arrested and are being held at the Imperial County Jail or Herbert Hughes Correctional Facility? The fastest way to get you out of jail and back home with your family is to post bail. Posting bail is signing a "guarantee" that you will appear back in court on the given date. The difference is, you don't have to wait in jail until then. While the whole bail procedure can be confusing for someone who has never had to deal with it, local Imperial County bail bonds services from Cal West Bail Bonds can ease and expedite things. Our rates are low and service is available 24/7 so you can rest assured that we can spring you from jail and fast.
When and Why Should You Seek Bail Bond Services?
In Imperial County, if you needing to get out of jail fast, Cal West Bail Bonds is the most experienced bail provider available. Whenever you need information and advice related to bail, money to cover the bail amount, someone to help with the bail hassle or guide you through the whole process, play the translator and see you home safely, our bail bond services are your best bet. by Filling out our 100% confidential bail request form we can get you started and get you out of jail fast. For even faster service, call our local bail service agents here 1-888-508-3201.
Who Can Bail You Out In Imperial County?
The last thing you need in desperate situations is a service provider that will not take your call. Therefore, look for an experienced company available 24/7. Look for Cal West who will be there for you no matter your bail needs. We will even drive you home after we bail you out. Work with the fastest bail bondsmen in the west. Work with Cal West.
At Cal West Bail Bonds, we provide all these and more, under very convenient terms. Whenever you need Imperial County Bail Bonds services, call 1-888-508-3201. – we are always ready to help!
---
We also offer free, confidential bail advice
Service available 24/7 for emergency bail, whenever you need it
One of our local agents will help get you home quickly
Affordable payment plans and credit available; usually no collateral is needed
Courteous, respectful, confidential, and professional service
Agents Near You!
Address: 328 Applestill Road, El Centro, CA 92243
Phone: (888) 508-3201
---
Business Hours
---
Local Resources
Inmate Locator
Imperial County Sheriff's
---
Cal West Bail Bonds Also Serves These Cities and Jails
Cal West Bail Bonds Also Serves These Counties