Ventura County Bail Bonds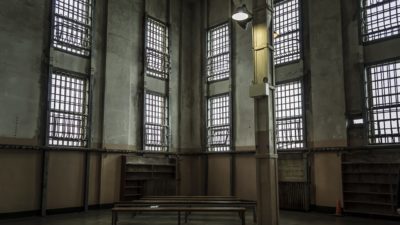 Have you or someone you love been arrested? Dealing with an arrest and the bail process can be emotionally tiring for everyone. Our team of reliable professionals at Cal West Bail Bonds is here to get you or your loved one out and back home as soon as possible.
Often, bail is set at an exorbitant price tag that not many people can afford. That is where we at Cal West Bail Bonds come in. We provide affordable payment plans so you can meet your bail without destroying your wallet. No bail bond is too large or too small for our team – so we are here for whatever you need!
Ventura County
If you or your loved on is arrested in the Ventura County area, we will be dealing with either the Ventura County Jail or the Todd Road County Jail.
To find the Cal West Bail Bonds location nearest you or your loved one, please give us a call at 1-844-CAL-BAIL.We provide 24-hour emergency bails, so we will be there whenever you need us.
Why Do You Need to Post Bail?
The process of executing bail ensures you or your loved one a secure release from the Ventura County jail. It also acts as an incentive for you or your loved one to show up at a future court date. If you return to court as promised, the bail amount will be returned to you! If you or your loved one does not show up, you will forfeit the full bail amount set at the time of arraignment.
---
We also offer free, confidential bail advice
We can provide service by phone, online, or even at your home.
Our services are available in Spanish and in English
Service available 24/7 for emergency bail, so we are here whenever you need us
One of our local representatives will be there to make sure you or your loved ones get home as quickly as possible
We offer affordable payment plans and credit available
Typically no collateral is needed
Our agents provide courteous, respectful, confidential, and professional service
Agents Near You!
---
Business Hours
---
Local Resources
Inmate Locator
Ventura County Sheriff's
---
Cal West Bail Bonds Also Serves These Cities and Jails
Cal West Bail Bonds Also Serves These Counties