San Luis Obispo County Bail Bonds | (833) 272-BAIL | Cal West Bail Bonds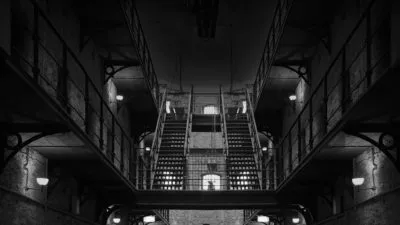 The process of posting bail and getting yourself or your loved one out of jail is often confusing and frustrating. At Cal West Bail Bonds, we understand the journey you are facing, and we are here to help it run as smoothly as possible. We offer free information to start, familiarizing you with the process itself. Make us your first call when you find yourself facing bail!
Posting bail means that you or your loved one leaves jail, promising to appear in court at a set future date. If that happens, your bail payment is returned to you. Seems simple, but many families find that bail is often too high. That's where Cal West Bail Bonds comes in; we can provide budgeting options, expert advice, and professional services, all while remaining courteous and kind.
We are familiar with San Luis Obispo County and have trusted relationships with attorneys and clients there. San Luis Obispo County Jail handles incoming arrests in your area. If you or a loved one has been booked at that jail, Cal West Bail Bonds is ready to advocate for you and get you out. Call 1-833-272-2245 immediately, and we will begin the process with you.
---
We also offer free, confidential bail advice
Service available 24/7 for emergency bail, whenever you need it
One of our local agents will help get you home quickly
Affordable payment plans and credit available; usually no collateral is needed
Courteous, respectful, confidential, and professional service
Agents Near You!
Address: 1585 Kansas Ave, San Luis Obispo, CA 93405
Phone: (833) 272-BAIL
---
Business Hours
---
Local Resources
Inmate Locator
San Luis Obispo County Sheriff's
---
Cal West Bail Bonds Also Serves These Cities and Jails
Cal West Bail Bonds Also Serves These Counties