Shasta County Bail Bonds | (530) 903-4645 | Cal West Bail Bonds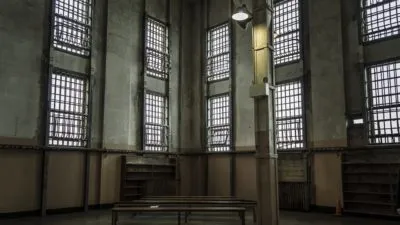 How can I afford bail? Who do I pay it to? If you find yourself asking these questions, Cal West Bail Bonds can help. This process can be confusing and intimidating, but our team knows it inside and out. We offer free, confidential advice and affordable repayment plans for anyone needing to post bail.
How does bail work? When you post bail, you are released from jail on the promise that you will return for a future court date. Posting allows you to return home and wait there, rather than having to spend days or weeks in a cell. Unfortunately, bail can be expensive and is due to the jail as a lump-sum payment. Our payment plans allow clients to pay the bail in full, go home, and make small payments while waiting for the court date.
Shasta County Jail handles incoming arrests in the Shasta County, CA. Call Cal West Bail Bonds at 1-530-903-4645, any time of night or day. Our 24/7 service is designed to get you or your loved one back home as swiftly as possible regarding any Shasta County Bail Bonds.
---
We also offer free, confidential bail advice
Service available 24/7 for emergency bail, whenever you need it
One of our local agents will help get you home quickly
Affordable payment plans and credit available; usually no collateral is needed
Courteous, respectful, confidential, and professional service
Agents Near You!
---
Business Hours
---
Local Resources
Inmate Locator
Shasta County Sheriff's
---
Cal West Bail Bonds Also Serves These Cities and Jails
Cal West Bail Bonds Also Serves These Counties