Hayward Bail Bonds | Cal West Bail Bonds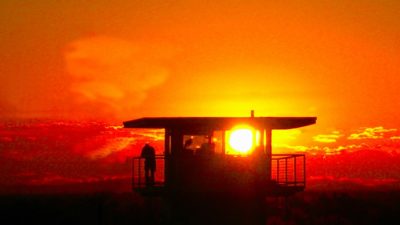 Ending up in jail is the worst-case scenario for most people. Worse than actually getting arrested is finding out that you have to sit in jail and wait for a court date because you or your family can't afford bail. Bail bonds in Hayward can help get you out of jail if you find yourself in this situation, and Cal West Bail Bonds is the right company to help.
Understanding Bail
Bail is the amount that is set at the time of arraignment. It determines how much money you'll have to pay to be able to get out of jail and live at your residence until your time at court. If you can't pay this amount, you have to stay in jail.
Hayward's local jails in Alameda County include Santa Rita Jail and Hayward Police Detention Facility.
Hayward Bail Bonds for Getting Out
In Hayward, Cal West Bail Bonds has a local office that can help you with bail bonds in any of the above areas.
Cal West Bail Bonds is efficient, professional, and courteous service for bail bonds. Call us immediately at 1-844- CAL-BAIL if someone you know and love is jailed.
---
Give you free, confidential, private advice about bail.
Reach us 24 hours a day, seven days a week for emergency bail service.
Find us online, reach us by phone, or we can even come straight to your home. We make our service convenient for you.
No credit checks needed in most cases. No collateral is usually required, either.
Agents Near You!
---
Business Hours
---
Local Resources
Inmate Locator
Find Your Court Date
Alameda County Court Locations
Alameda County Sheriff's
---
Cal West Bail Bonds Also Serves These Cities and Jails
Cal West Bail Bonds Also Serves These Counties