Kern County Bail Bonds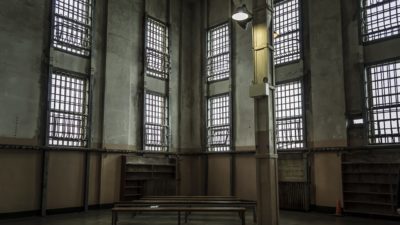 Where Can I find Bail Bond agents in Kern County?
It happens.
Driving home from work, you wish you had someone to drive you, because you are terribly tired.
Along the way, you either speed or cause an accident. Luckily, no one is hurt; just some car scratches, and that's all.
You are lucky that things never went awry, and you promise never to overwork yourself, no matter how tempting that promotion is.
Sadly, you have to cool your heels at Kern County's Central Receiving Facility. It's traumatic, because no one is willing to understand you. But don't worry; there's a way out.
Cal West Bail Bonds – Your Understanding Partner
There's good news for you; our Cal West Bail Bond agents in Kern County do understand. That's why we offer bail services to allow you to go home and relax, get some peace of mind, and report to work the next day.
You probably have a family at home and some bills to take care of, and being confined at the Central Receiving Facility won't let you do that. We're here to help you get back home soon and continue supporting your family as you wait for justice to be served.
Need a bail and you're not sure where to get it? Talk to us. We handle both big and small bonds.
Looking for a fast and convenient service as you try to get a loved one of jail? Dial (844) CAL-BAIL. Our friendly Cal West Bail Bonds agent in Kern County is waiting to assist you.
---
To treat you with respect and dignity
Our availability 24 hours; daily
Professionalism and courtesy from our Cal West Bail Bonds agents
Agents Near You!
Address: 1415 Truxtun Ave, Bakersfield, CA 93301
Phone: (888) 508-3201
---
Business Hours
---
Local Resources
Inmate Locator
Kern County Sheriff's
---
Cal West Bail Bonds Also Serves These Cities and Jails
Cal West Bail Bonds Also Serves These Counties