Sierra County Bail Bonds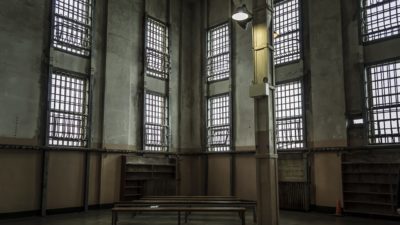 Have you or someone you know been arrested in Sierra County, CA? The Sierra County Jail uses the bail bond system to coordinate incoming arrests and their future court dates. Posting bail allows you to go home and wait for the court date there. Unfortunately, the amount of an individual's bail may vary, but it is often too expensive for most people to pay at one time.
With the help of Cal West Bail Bonds, however, you can post bail immediately and return home. We offer 24/7 assistance and affordable payment plans. In most cases, no collateral is needed. Our experienced team also offers free, confidential advice to help navigate the process at this confusing and anxious time. You may be new to this process and confused by it, but we have handled countless cases and know exactly what to do. We will handle things every step of the way, sending out one of our local agents to get you out quickly and without fuss.
For more information on our services or for immediate assistance, call Cal West Bail Bonds regarding any Sierra County Bail Bonds today at (844) CAL-BAIL.
---
We also offer free, confidential bail advice
Service available 24/7 for emergency bail, whenever you need it
One of our local agents will help get you home quickly
Affordable payment plans and credit available; usually no collateral is needed
Courteous, respectful, confidential, and professional service
Agents Near You!
Address: 100 Courthouse Sq, Downieville, CA 95936
Phone: (530) 903-4645
---
Business Hours
---
Local Resources
Sierra County Sheriff's
---
Cal West Bail Bonds Also Serves These Cities and Jails
Cal West Bail Bonds Also Serves These Counties