San Bernardino County Bail Bonds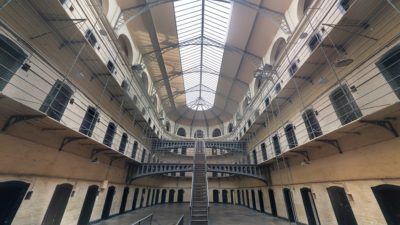 A bail bond is show of good faith the state has in someone who has been arrested, and vice versa. It is an essential step to ensure the release of someone who has been arrested and taken to one of the three correctional facilities in San Bernardino County Jail, at least until their court date arrives. By posting bail, the state can allow them to be temporarily released with some degree of certainty that they won't flee.
Cal West Bail Bonds has been working with Adelanto Detention Center, Central Detention Center, and West Valley Detention Center for over 50 years. A team of efficient professionals is always at hand to deal with the paperwork and legal hurdles of securing bail in San Bernardino County, CA, and to find the ideal payment plan to help a family secure someone's release.
An extensive network of agents across the state ensures that help can be delivered wherever it's needed. We work with all detention centers and courts in California, so we can arrange bail for someone in San Bernardino County Jail even if you are at a different part of the state. Cal West Bail Bonds can be reached 24/7 at 1-844-CAL-BAIL for a confidential consultation.
---
We also offer free, confidential bail advice
Service available 24/7 for emergency bail, whenever you need it
One of our local agents will help get you home quickly
Affordable payment plans and credit available; usually no collateral is needed
Courteous, respectful, confidential, and professional service
Agents Near You!
Address: 630 E Rialto Ave, San Bernardino, CA 92408
Phone: (888) 508-3201
---
Business Hours
---
Local Resources
Inmate Locator
San Bernardino County Sheriff's
---
Cal West Bail Bonds Also Serves These Cities and Jails
Cal West Bail Bonds Also Serves These Counties