Lathrop Bail Bonds | Cal West Bail Bonds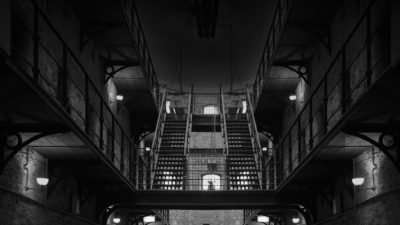 One of the worst things that can happen to someone is being arrested on criminal charges. This will cause someone to be worried about their future, possibly losing their job while they are in jail, and what is going to be on their permanent record. If someone is supposed to be at work the day after they are arrested, then they are likely going to be terminated because they didn't call out of work and were unable to show up for their shift. However, there is a way someone can get out of jail right away without having to pay the high bond amount that gets set by the county jail.
A bail bondsman offers people the chance to get out of jail without having to pay their entire bond amount. In most cases, we only charge 10% of your total bond in order for you to be released. We also offer payment plans for those who don't have the entire 10% of their bond but still need to get out of jail, so they can make it to work and continue to receive an income.
If you happen to get arrested and brought to the San Joaquin County Jail, then contact Cal West Bail Bonds. We have been serving the citizens of San Joaquin County for more than 50 years, and we make it a point to do everything we can to help people get through their tough time. Sitting in jail is only going to make you stress even more than you already are, so there's no point in worrying yourself too much. If you bond out of jail and find a lawyer right away, then you're going to feel much better about your situation. Knowing what's going on instead of wondering and waiting in jail is invaluable to those who are facing criminal charges.
Call us 24/7 at 1-844-CAL-BAIL
---
We also offer free, confidential bail advice
Service available 24/7 for emergency bail, whenever you need it
One of our local agents will help get you home quickly
Affordable payment plans and credit available; usually no collateral is needed
Courteous, respectful, confidential, and professional service
Agents Near You!
---
Business Hours
---
Local Resources
Inmate Locator
San Joaquin County Sheriff's
---
Jails in San Joaquin County
Cal West Bail Bonds Also Serves These Cities and Jails
Cal West Bail Bonds Also Serves These Counties