Livermore Bail Bonds | Cal West Bail Bonds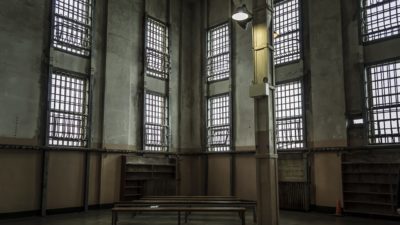 When you or your loved one ends up in jail, you want to get out quickly. You have people depending on you and a job to keep. Sitting in jail for an extended period of time is not an option for most people. However, sometimes bail is too expensive for a lot of families to afford. Cal West Bail Bonds is the answer to these problems with bail bonds in Livermore and surrounding areas.
Bail: A Quick Definition
When someone is jailed, their bail is set when they are arraigned. When bail is paid, the person is released from custody and gets to go home to wait to appear in court. They are not allowed to leave or flee, and the bail basically promises that this will not occur, and they will show up for all ensuing court proceedings.
When You Can't Afford Bail
When you can't afford bail, a bail bondsman can post a bond for you that promises that they will pay the full amount of bail if you don't show up.
Help With Livermore Bail Bonds
In Livermore, Santa Rita Jail handles incoming arrests. Cal West Bail Bonds has a local office in the area to assist you if you can't pay bail. We offer free, confidential bail advice, emergency bail service 24/7, and are reachable by phone, the Internet, or even in person at your home. Most cases don't require collateral or credit checks.
Call Cal West Bail Bonds immediately at 1-844- CAL-BAIL for prompt, courteous service. Se habla español.
---
We also offer free, confidential bail advice
Service available 24/7 for emergency bail, whenever you need it
One of our local agents will help get you home quickly
Affordable payment plans and credit available; usually no collateral is needed
Courteous, respectful, confidential, and professional service
Agents Near You!
---
Business Hours
---
Local Resources
Inmate Locator
Find Your Court Date
Alameda County Court Locations
Alameda County Sheriff's
---
Cal West Bail Bonds Also Serves These Cities and Jails
Cal West Bail Bonds Also Serves These Counties