Los Angeles County Bail Bonds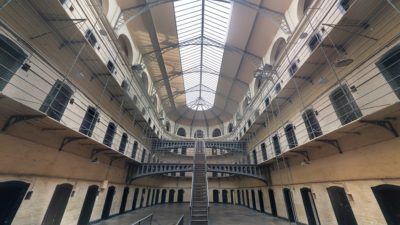 Los Angeles residents are at times uncertain about the bail process. Judges allow arrested people to post bail as a way of securing their freedom. The accused can then go home and wait for a court hearing. While the law doesn't permit bail to be excessive, many arrested individuals don't always have funds to post bail.
It's because of this that the Cal West Bail Bonds offer their services to post all of your bail amount at a small fee, which is as low as 8 percent of the entire bail amount.
Get Peace of Mind with Cal West Bail Bonds
When someone you know is arrested, that's enough to stress you out, and we want to give you peace of mind. Our professional bond agents in Los Angeles are friendly, respectful, and kind. This is reflected in the way they talk to you on the phone, and how they handle the entire process of getting you or your loved one out of a Los Angeles County jail.
Looking for a Convenient Bond Service?
We'll treat your information confidentially, too, and present you with various payment plans from which to choose. We make the entire process easy and convenient for you. Our experienced agents work tirelessly to ensure you get out of jail, so you can be back to the company of your family and friends.
We can handle the entire process over the phone or even online. Call us on (844) CAL-BAIL. We are available to help you 24 hours a day for 7 days a week. Our services are open to anyone in Twin Towers Correctional Facility, North County Correctional Facility, Mira Loma Detention Center, Men's Central Jail, Century Regional Detention Facility, and Pitchess Detention Facility.
---
We also offer free, confidential bail advice
Service available 24/7 for emergency bail, whenever you need it
One of our local agents will help get you home quickly
Affordable payment plans and credit available; usually no collateral is needed
Courteous, respectful, confidential, and professional service
Agents Near You!
---
Business Hours
---
Local Resources
Inmate Locator
Los Angeles County Sheriff's
---
Cal West Bail Bonds Also Serves These Cities and Jails
Cal West Bail Bonds Also Serves These Counties