Castro Valley Bail Bonds | Fast Freedom At Low Rates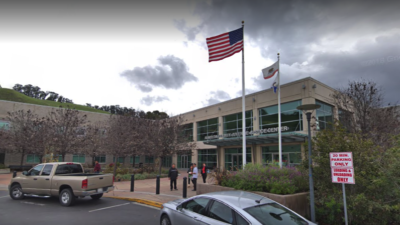 When someone you know or love is jailed, it can be a difficult time. Whether they have been detained to the Alameda County Sheriff's department or the special case of the Alameda Juvenile Detention Center we need to get them out and fast. That is where our Castro Valley Bail Bonds service comes into play.
You want to get them out as quickly as possible, but sometimes the bail amount is too expensive, or you're not sure what to do. In all these cases are more, Cal West Bail Bonds can help. Our rapid response bail service is specifically tailored to get people your loved one out of jail and back home asap.
Castro Valley Bail Bonds, Day or Night
When bail is set, the inmate has the option to pay the full amount or go through a bail bondsman. Bail money is held as a promise that the person will return for their court date. If the person doesn't return, they are responsible for the full amount of the bond. Let's face it: nobody wants to sit in jail waiting for a court date. It's hard on everyone, including family and friends depending on the person in jail.
For the Castro Valley area, Santa Rita County Jail handles incoming arrests and bail. Cal West Bail Bonds have local offices that can assist you with your needs for your rapid Castro Valley bail bond needs. You can call us on the phone, reach us online on our website, or we can even come to you. We offer free advice that is totally confidential and private and can guide you through the process. We even offer emergency bail service 24/7 – whenever the need arises. No collateral or credit checks are required in most cases.
For quick, courteous, professional help with bail bonds, call Cal West Bail Bonds at 1-844- CAL-BAIL. Se Habla Español!
---
We also offer free, confidential bail advice
Service available 24/7 for emergency bail, whenever you need it
One of our local agents will help get you home quickly
Affordable payment plans and credit available; usually no collateral is needed
Courteous, respectful, confidential, and professional service
Agents Near You!
---
Business Hours
---
Local Resources
Inmate Locator
Find Your Court Date
Alameda County Court Locations
Alameda County Sheriff's
---
Cal West Bail Bonds Also Serves These Cities and Jails
Cal West Bail Bonds Also Serves These Counties