Alamo Bail Bonds | Cal West Bail Bonds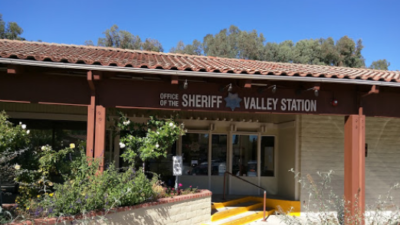 Behind bars in Alamo, CA? No matter the situation, Alamo bail bonds understands, and we are here to help. Our team of well-trained professionals at Cal West Bail Bonds wants to get you or your loved one freed. We want them back home as soon as possible. You can find and post bail in Alamo faster and easier than ever. Simply fill out our confidential bail bond request form. One of our bail agents will get you out of jail fast. No Alamo bail bond is too large or small for Cal West Bail Bonds.
Get your loved one back!
Cal West is here to help you get your loved one out of jail. We have been around for a long time, helping defendants pay their bail bonds and re-enter the world as quickly as possible. This will make only a minor dent on their lives as a whole. We are here to help, please give us a call at Cal West Bail Bonds at 1-844-CAL-BAIL.
What is a bail bond?
A bail bond is a method of reparations for a crime committed or a guarantee for future good behavior. You pay the bond and the inmate is released, but the bond agreement states the defendant will return for a future pending a court date.  For years, bail bonds for smaller crimes had been relatively affordable. In the current era, the price of bonds has gone way up. This left those with friends or relatives in jail with a hefty price to pay to secure their freedom. Cal West Bail Bonds understands this and is willing to help for rates as low as 8%. These bonds are much more manageable. In this way,  many more inmates are able to return to their normal lives while they await their day in court.
What happens next?
When you pay the bond to release your loved one you are now closely tied to their case. On the court date, you and your loved one will appear in court together. Cal West is here to help you navigate this unseen territory. We can help you get your life and your loved one back. Overall, Cal West Bail Bond has been setting Yolo county residents free for over 50 years. Let us help you get your freedom back and spring you from jail as soon as possible. Low rates, quick service, and fast freedom guaranteed.
Where is my loved one?
In Contra Costa County, the many incarcerated inmates are kept at the Martinez Detention Facility. If you know someone who has been held there and would like to secure their release through an Alamo Bail Bond, then contact us at 1-844-CAL-BAIL. We are here day and night to help free your loved one. If you would rather reach out online, please fill out our confidential bail bond request form.
---
We also offer free, confidential bail advice
Service available 24/7 for emergency bail, whenever you need it
One of our local agents will help get you home quickly
Affordable payment plans and credit available; usually no collateral is needed
Courteous, respectful, confidential, and professional service
Agents Near You!
---
Business Hours
---
Local Resources
Inmate Locator
Contra Costa County Sheriff's
Martinez Detention Facility
---
Jails in Contra Costa County
Cal West Bail Bonds Also Serves These Cities and Jails
Cal West Bail Bonds Also Serves These Counties