Palmdale Bail Bonds | Cal West Bail Bonds is here for you!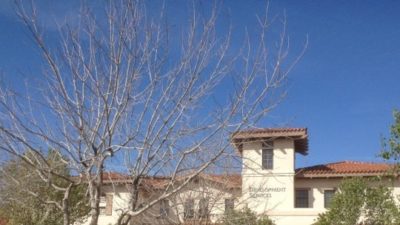 I'm in jail, help!
Ending up in jail is the worst-case scenario for most people. Worse than actually getting arrested is finding out that you have to sit in jail and wait for a court date because you or your family can't afford bail. Palmdale Bail Bonds can help get you out of jail if you find yourself in this situation, and Cal West Bail Bonds is the right company to help.
Palmdale Bail Bonds for Getting Out
In Palmdale, Cal West Bail Bonds has a local office that can help you with bail. Give us a call at 1-844-CAL-BAIL or simply fill out our 100% Confidential Bail Bond Request Form Here. We provide 24-hour emergency bails, so we will be there when you need us.
Cal West Bail Bonds is an efficient, professional, and courteous service for bail bond needs.
Understanding Bail
Bail is the monetary amount that is set at the time of arraignment for an inmate to be freed. It determines how much money you'll have to pay to be able to get out of jail and live at your residence until your court date. If you can't pay this amount, you have to stay in jail. When you pay this for a loved one you won't get your money back unless they show up to court. A bail bond can allow you to pay a much lower amount but you don't get it back.
Need Help Finding Your Loved One?
Palmdale's local jails in Los Angeles County include Palmdale Sheriff's Station. Cal West Bail Bonds is ready and able to help. We will secure your loved one's release fast with the aid of a bail bond at a low-interest rate. Have a look through our Los Angeles County inmate locator and feel free to give our resource team a call if you need assistance. Cal West is available 24/7 to answer your call. We can help get your loved one out of jail fast.
---
Agents Near You!
---
Business Hours
---
Local Resources
---
Jails in Los Angeles County
Cal West Bail Bonds Also Serves These Cities and Jails
Cal West Bail Bonds Also Serves These Counties