Solano County Jail Bail Bonds | (707) 442-2373 | Cal West Bail Bonds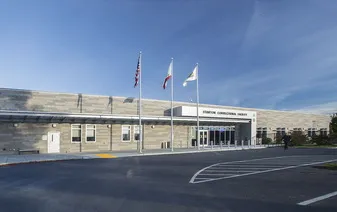 You need Solano County Jail Bail Bonds!
If you have been arraigned but you can't afford to pay your bail, call us. We have Solano County Jail Bail Bonds ready for you.
Getting arrested in Solano County is as easy as delaying an officer. This could happen to anyone:  you, a friend, or even a loved one. Many people get arrested in the Solano County area or other local cities in California simply for being at the wrong place at the wrong time. Is someone you love in jail? A bail bond can bring them home, we are here 24/7 to help. If you have questions about posting bail, or you're confused about the process, we are ready to explain the process to you. Have you or someone you care about been detained at Solano County Jail? We want to help bring your loved one home as soon as possible. We know you have so many questions and we have many answers.
Paying Bail
– Key Things to Know About County Jail Bail Bonds
Bail is a set amount that releases the defendant from custody when paid. That means they don't have to stay in jail while waiting to appear in court. When you pay bail, you are also promising to return for all court proceedings. You are now closely tied to this person and their success.  If you do not return, then you are responsible for the full bail amount. Cal West Bail Bonds can help you pay bail and get yourself or your loved one released.
Whatever reason for your arrest, we're here to bail you out. We have served people who were arrested for drug abuse, domestic violence, sexual offenses, theft crimes, and even DUI cases, among others. For us, no bond is too big or small.
So what do I do?
For Solano County Jail Bail Bonds, call Cal West Bail Bonds at 1-707-442-2373 right away for the professional help from our local office. You can also fill out our 100% Confidential Bail Bond Request Form Here. We'll guide you through the bail process and make it as painless as possible. No matter the time, day or night we are here for you.
---
We also offer free, confidential bail advice
Service available 24/7 for emergency bail, whenever you need it
One of our local agents will help get you home quickly
Affordable payment plans and credit available; usually no collateral is needed
Courteous, respectful, confidential, and professional service
Agents Near You!
---
Business Hours
---
Local Resources
Inmate Locator
Solano County Sheriff's
---
Cal West Bail Bonds Also Serves These Cities and Jails
Cal West Bail Bonds Also Serves These Counties