Oakland Bail Bonds | Cal West Bail Bonds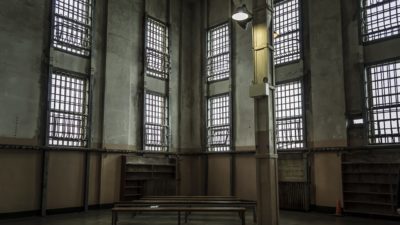 Jail is hard on both you and your loved ones; it isolates families and can be devastating on a variety of levels. That's why Cal West Bail Bonds is here to offer top-notch bond services in the city of Oakland, CA. We will assist in posting bail and getting you released so that you can return to your loved ones as soon as possible.
Bail is designed to book your release from jail. It also ensures that you show up at court within the designated time frame.  However, sometimes bail is too high to make a full down payment, and you might find yourself unable to wait for your court date within the comforts of your own home.
Cal West Bail Bonds meets these issues head on by handling the incoming arrests in Alameda County. We can address your concerns at home, online, or by phone, so don't delay. Call us anytime at 1-844-CAL-BAIL. Get in touch today for more information about our bond services.
---
We also offer free, confidential bail advice
Service available 24/7 for emergency bail, whenever you need it
One of our local agents will help get you home quickly
Affordable payment plans and credit available; usually no collateral is needed
Courteous, respectful, confidential, and professional service
Agents Near You!
---
Business Hours
---
Local Resources
Inmate Locator
Alameda County Sheriff's
---
Cal West Bail Bonds Also Serves These Cities and Jails
Cal West Bail Bonds Also Serves These Counties