Redwood City Bail Bonds | (650) 396-2245 | Cal West Bail Bonds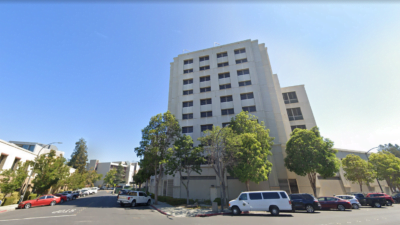 At Cal West Bail Bonds, we specialize in Redwood City Bail Bonds and understand the complexities of the bail process throughout San Mateo County. If you're navigating the unfamiliar territory of bail bonds, feeling anxious about a loved one's detention, or grappling with the financial burden of posting bail, the road ahead can seem formidable. Rest assured, our team is here to guide and support you every step of the way.
Understanding the Bail Process
At its core, the bail process is a system that allows an individual to secure their release from jail by providing a financial guarantee of their return to court at a specified date. If the individual adheres to this commitment and appears in court as scheduled, the bail amount is refunded. However, the challenge arises when the bail amount is steep, and immediate payment becomes a hurdle. This is where our expertise becomes invaluable. As specialists in San Mateo County bail bonds, Cal West Bail Bonds offers a range of flexible solutions tailored to your needs. From budget-friendly options to structured payment plans, we're here to ensure that financial constraints don't stand in the way of justice.
Why Choose Redwood City Bail Bonds?
Free Information: Embarking on the bail journey can be less intimidating when armed with the right information. We pride ourselves on offering free, comprehensive guidance to demystify the bail process. Let us be your first port of call.
24/7 Emergency Bail Services: Emergencies don't adhere to business hours, and neither do we. Our dedicated team is on standby around the clock, ensuring that help is just a phone call away whenever you need it.
Local Expertise: If you or someone you care about has been detained at the Maguire Correctional Facility—the primary facility for incoming arrests in San Mateo County—reach out to us immediately at 1-650-396-2245. Our deep-rooted knowledge of local procedures ensures a swift and smooth bail process.
Affordable Solutions: We understand that financial situations vary. That's why we offer flexible payment plans and credit options to suit different budgets. In most cases, collateral isn't even required.
Professionalism and Confidentiality: Your trust is paramount to us. We maintain the highest standards of professionalism, ensuring that all interactions are confidential, respectful, and courteous. Our commitment is to provide a safe and supportive environment as you navigate these challenging times.
Need Help Locating Your Loved One in Redwood City?
In Redwood City, Maguire Correctional Facility manages arrests for San Mateo County, call Cal West Bail Bonds at 1-650-396-2245 right away for the professional help from our local office. You can also fill out our 100% Confidential Bail Bond Request Form Here. We'll expedite your loved one's release with the support of a bail bond at a competitive interest rate. Browse through our San Mateo County inmate locator, and don't hesitate to reach out to our resource team if you require further assistance. Cal West is on standby 24/7 to address your concerns. Let us help bring your loved one home swiftly.
---
Agents Near You!
---
Business Hours
---
Local Resources
Inmate Locator
San Mateo County Sheriff's
---
Jails in San Mateo County
Cal West Bail Bonds Also Serves These Cities and Jails
Cal West Bail Bonds Also Serves These Counties