French Camp Jail Bail Bonds | Cal West Bail Bonds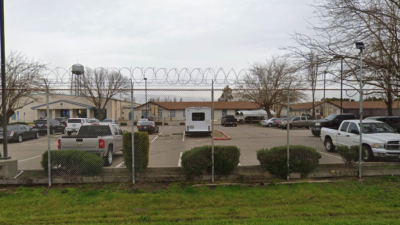 Posting bail at French Camp Jail, also known as San Joaquin County Jail both secures your freedom as well as acts as insurance that you will appear in court for all future proceedings. Getting your bail posted as soon as possible is the fastest way to getting out of jail. So, use the 100% confidential Cal West bail bond request form is will get you freed. For those looking for faster service, please call our confidential and French Camp Local freedom hotline at 209-800-6000.
After we post your bail at French Camp Jail
The portion of your bail paid to us is never returned to you. Once you attend your court dates, you are no longer expected to pay further bail. If you do not appear, we are partially responsible for bringing you back to jail. When bail is too high, people who cannot afford the full amount must stay in jail during the period between court hearings.
Don't sit in Jail, we will post your bail today
Nobody wants to stay stuck in jail. It can be scary and confusing, and hard on family members or loved ones left behind at home. By being locked up, you lose all your freedom, all your rights, and are subject to the full rules of the legal system. You can get free! Cal West bail bond specializes in getting those convicted out on bail fast. We have helped countless other one-time inmates regain their freedom and get back to their families.
For help with posting bail, Cal West Bail Bonds is the one to call for French Camp Jail. We are available 24/7 with our 100% confidential hotline to help you post bail and regain your freedom fast. Call 1-844-CAL-BAIL toll-free or 209-800-6000 for immediate and local French Camp Jail service. Our trained and experienced French Camp Bail Bonds Agents are standing by to help get you out of jail ASAP. Do not wait any longer in jail, or do not let your loved one wait any longer, get them home, and out of jail now. Call Cal West Bail Bonds for expedited service.
---
We're ready to assist you day or night with emergency bail service.
Our bail advice is confidential and FREE.
Call us, reach us on the web, or we can come to you.
In most cases, no collateral is needed. Credit and affordable payment plans are available.
A local agent will help you to get home quickly.
Agents Near You!
---
Business Hours
---
Local Resources
Inmate Locator
San Joaquin County Sheriff's
---
Cal West Bail Bonds Also Serves These Cities and Jails
Cal West Bail Bonds Also Serves These Counties