Del Norte County Bail Bonds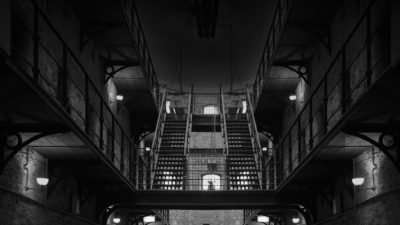 You or someone you love risk ending up in the Del Norte County Jail? Has the worst already happened? Do not despair, as getting out is not as difficult as it seems. You are probably worried, confused, and disoriented. Anyone in your situation would be, but we are here to help you with everything Del Norte County bail bonds imply.
Unsure What Bail Is All about?
It is an amount of money the authorities request from you to make sure that, if they let you out of jail, you or your loved one will show up for the court trial. If you do, you will get your money back.
Worried about the Paperwork or Unable to Obtain the Bail Amount?
Call us at 1-844-CAL-BAIL and we will help. We are here for you 24/7 and we will not rest until we see you out of jail and safely returned home.
It Does Not Matter Where You Live
You can come to us, we can talk on the phone, online, or at your place. We can even speak Spanish, if you prefer. The bottom line is that you have someone to rely on anytime, no matter how late, how serious the mess you are in, or how empty your pocket.
---
Free confidential advice on bail and everything related to it
24/7 emergency bail service
Assistance to get out of jail and get home
Bail loans with affordable installment plans and no collateral (depending on the amount, exceptions may apply)
Courtesy, respect, confidentiality, and professionalism.
Agents Near You!
---
Business Hours
---
Local Resources
Inmate Locator
Del Norte County Sheriff's
---
Cal West Bail Bonds Also Serves These Cities and Jails
Cal West Bail Bonds Also Serves These Counties