Ripon Bail Bonds | Cal West Bail Bonds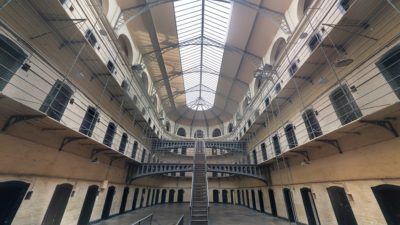 After someone gets arrested, it's in their best interest to find a lawyer that can provide them with the best legal assistance in their case. However, many people don't have anyone who will search for a lawyer for them while they are in county jail. This is especially true for those who happen to get arrested when they are out of town and don't know anybody in the local area. However, there is a way that a defendant can get out of jail and search for a lawyer to help them all on their own.
A bail bondsman gives a defendant the opportunity to get out of jail as quickly as possible so they can begin preparing for court. Most people are shocked to hear their bond amount when the jail sets one, but there's no need to panic upon hearing this large number. A bondsman is only going to charge 10% of that amount in order to get a defendant out of jail, sometimes even less than 10%. This gives a defendant the chance to get out of jail, start consulting with lawyers, and begin working on the best way to get their charges either reduced or thrown out entirely.
If you're in need of a bail bondsman in Ripon, then get in touch with Cal West Bail Bonds. We have been helping people in San Joaquin County for over 50 years, and we offer exceptional rates and payment plans. Once you're out of jail, you will be able to think clearly and focus on the best way to fight the charges against you. Take advantage of our bonding agency so you or your loved one doesn't have to sit in jail and worry.
---
We also offer free, confidential bail advice
Service available 24/7 for emergency bail, whenever you need it
One of our local agents will help get you home quickly
Affordable payment plans and credit available; usually no collateral is needed
Courteous, respectful, confidential, and professional service
Agents Near You!
---
Business Hours
---
Local Resources
Inmate Locator
San Joaquin County Sheriff's
---
Jails in San Joaquin County
Cal West Bail Bonds Also Serves These Cities and Jails
Cal West Bail Bonds Also Serves These Counties