Lake County Bail Bonds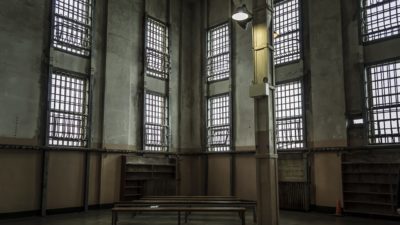 Being arrested for the first time and having to spend some time in the Lake County Correctional Facility can be disconcerting.
First, there is the alienation from your family and friends, and then, the loss of freedom. The good news is that Cal West Bail Bonds can help you get out sooner than you think.
For over 50 years, we've bailed out many people in the Lake County, CA. If you're in the Lake County Correctional Facility, we'd like to help you secure your freedom.
Your Professional Bond Agents in the Lake County
You don't always need collateral to access a bond. If you have doubts or questions about anything, call our bond agents in Lake County for free and confidential bail advice.
Our agents will not only advise you, but they'll also walk you through the entire bail process to ensure you get out within hours. Cal West Bail Bonds is known in the Lake County for its low rates, flexible payment options, and professionalism.
When you call us, we don't waste time. We come to you, handle it over the phone or online. Our experienced agents will act swiftly and treat you with dignity.
Call us now on (844) CAL-BAIL and we'll work out a way to post bail and get you out of jail. It doesn't have to be you; it could be someone you care about who's locked up in the Lake County Correctional Facility. Either way, our agent is waiting for your call, to help you during this time of need.
---
We also offer free, confidential bail advice
Service available 24/7 for emergency bail, whenever you need it
One of our local agents will help get you home quickly
Affordable payment plans and credit available; usually no collateral is needed
Courteous, respectful, confidential, and professional service
Agents Near You!
---
Business Hours
---
Local Resources
Inmate Locator
Lake County Sheriff's
---
Cal West Bail Bonds Also Serves These Cities and Jails
Cal West Bail Bonds Also Serves These Counties