Eureka Bail Bonds | (833) 272-BAIL | Cal West Bail Bonds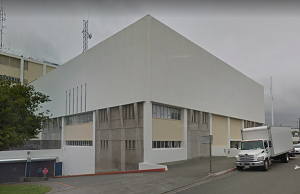 Finding yourself in jail is a distressing situation that no one wants to experience. Even more disheartening is the realization that you may have to remain incarcerated while awaiting a court date simply because you or your family cannot afford the bail. If you're facing such a situation in Eureka, Cal West Bail Bonds is here to provide the assistance you need.
Eureka Bail Bonds for Your Release
In Eureka, Cal West Bail Bonds has a local office ready to assist you with the bail process. You can reach out to us at 1-833-272-2245 or conveniently fill out our 100% Confidential Bail Bond Request Form Here. We understand that emergencies can happen at any hour, so our 24-hour emergency bail service ensures that we're available when you need us.
Cal West Bail Bonds is committed to offering efficient, professional, and courteous bail bond services to meet your needs.
Understanding the Bail Process
Bail is the financial amount set by the court during arraignment, allowing an inmate to secure their release. It represents the sum you must pay to leave jail and await your court date from the comfort of your residence. Failing to pay this amount means remaining in jail until your trial.
Utilize Our Eureka Bail Bonds Service Today Need Assistance Locating Your Loved One?
In Humboldt County, the Humboldt County Correctional Facility serves Eureka and handles local arrests. Cal West Bail Bonds is prepared to assist you in securing your loved one's swift release through a bail bond. Feel free to consult our Humboldt County inmate locator or contact our resource team if you require any guidance. Cal West is at your service 24/7, ready to expedite your loved one's release from jail.
We also offer Spanish-speaking assistance. Regardless of your needs, our agents are committed to providing prompt service, addressing your concerns with care, compassion, dignity, and respect.
---
Local Expertise: Our deep roots in Eureka give us unmatched insight into the local legal system.
24/7 Support: Day or night, we're here to assist and guide you.
Customized Payment Plans: We offer payment solutions tailored to your unique financial situation.
Absolute Confidentiality: Your privacy is our priority. All interactions remain strictly confidential.
Prompt Action: Our dedicated team ensures a swift bail process for a timely release.
Agents Near You!
---
Business Hours
---
Local Resources
Inmate Locator
Humboldt County Sheriff's
Superior Court of Humboldt
Eureka Police Department
File Police Report
---
Cal West Bail Bonds Also Serves These Cities and Jails
Cal West Bail Bonds Also Serves These Counties