Martinez Bail Bonds | (925) 372-4154 | Cal West Bail Bonds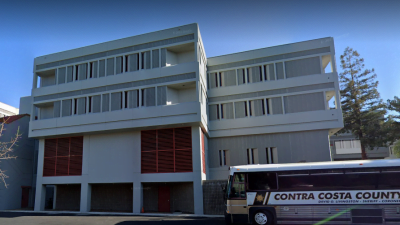 I'm in jail, help! Finding oneself in jail is a daunting experience for many. What's even more distressing is the realization that you might have to remain behind bars awaiting your court date because neither you nor your family can afford the bail. If you're facing this predicament, Martinez Bail Bonds is here to assist, and Cal West Bail Bonds is the trusted partner you need.
Martinez Bail Bonds for Your Release
In Martinez, Cal West Bail Bonds boasts a dedicated local office ready to assist with your bail requirements. Reach out to us at 1-925-372-4154 or simply complete our 100% Confidential Bail Bond Request Form Here. With our 24-hour emergency bail services, you can be assured of our presence whenever you need us.
Cal West Bail Bonds stands out for its prompt, professional, and respectful bail bond services.
Demystifying Bail
Bail is the monetary amount set during an arraignment to ensure an inmate's release. It indicates the total you must pay to exit jail and await your court date in the comfort of your home. If the full bail amount is unaffordable, you have the option to pay a bail bond premium, which is a percentage of the total bail. By paying this premium to a bail bond agency, they will cover the full bail amount on your behalf, allowing you to be released.
UTILIZE OUR MARTINEZ BAIL BONDS SERVICE TODAY
Martinez operates its own local detention facility for those arrested. Cal West Bail Bonds is always on standby to assist. We facilitate your loved one's release with the backing of a bail bond. For assistance in finding your loved one, refer to the Contra Costa County inmate locator linked in the local resources section. Should you need further assistance, our agents are ready to help. With Cal West Bail Bonds available 24/7, you can count on a prompt release for your loved one.
---
We also offer free, confidential bail advice
Service available 24/7 for emergency bail, whenever you need it
One of our local agents will help get you home quickly
Affordable payment plans and credit available; usually no collateral is needed
Courteous, respectful, confidential, and professional service
Agents Near You!
---
Business Hours
---
Local Resources
Inmate Locator
Contra Costa County Sheriff's
---
Jails in Contra Costa County
Cal West Bail Bonds Also Serves These Cities and Jails
Cal West Bail Bonds Also Serves These Counties