San Joaquin County Bail Bonds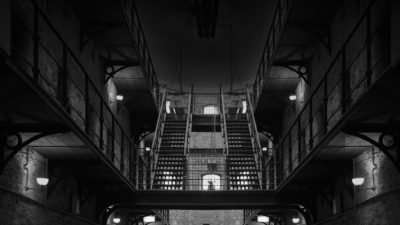 You or your loved one has landed in jail. When this happens, families and friends are often left to wade through the process of posting bail and getting out. Many don't know the process or where to begin. Cal West Bail Bonds offers its services to those in San Joaquin County, including free information about the bail process. If you or a loved one has been booked at San Joaquin County Jail, we are here to help!
As a bail bond company with a record of trust by clients and attorneys, we can guide you through the bail process. Essentially, bail allows you or your loved one to leave jail with the promise of appearing in court on a specified date. If that happens, your bail amount is paid back to you. If bail is too high to pay, though, a different solution is needed. Cal West Bail Bonds can help if you find yourself here!
With several options for budgeting bail, professional advice, and tireless advocates, we will work with you to get your loved one out of San Joaquin County jail. When you call us, we keep your information confidential, remain courteous and kind, and support your needs and interests along the way. Call 1-844-CAL-BAIL soon, and we will get the process started.
---
We also offer free, confidential bail advice
Service available 24/7 for emergency bail, whenever you need it
One of our local agents will help get you home quickly
Affordable payment plans and credit available; usually no collateral is needed
Courteous, respectful, confidential, and professional service
Agents Near You!
---
Business Hours
---
Local Resources
Inmate Locator
San Joaquin County Sheriff's
---
Jails in San Joaquin County
Cal West Bail Bonds Also Serves These Cities and Jails
Cal West Bail Bonds Also Serves These Counties