Alameda Bail Bonds | Cal West Bail Bonds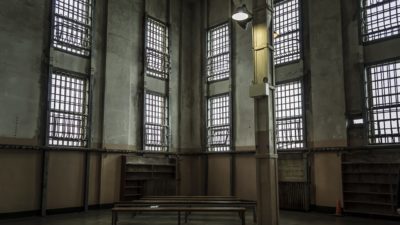 Is your family member or loved one in jail? Are you confused about how to post bail, or unable to afford the entire bail amount? Cal West Bail Bonds can help.
When bail is set, it is a failsafe to make sure the person being jailed shows up for a future court date. You pay bail (similar to a security deposit), and when you return to court, the bail amount is refunded. If you do not return to court, you do not get the bail amount back – it is forfeited.
Help with Bail Bonds in Alameda
What do you do if you or your loved one's bail is too expensive? Sitting in jail isn't a nice alternative. In these cases, Cal West Bail Bonds can help with Alameda bail bonds.
In Alameda, Santa Rita Jail is the county jail, and Glenn E. Dyer Detention Facility handles local arrests. When you or someone you know is jailed here and needs bail money, call Cal West Bail Bonds' local office at (844) CAL-BAIL for help and guidance. We will help you go over your options and can provide bail bonds services.
---
Whether at your home, by phone, or online, we can help.
Our bail advice is free and confidential.
We offer emergency bail service 24/7.
No collateral needed in most cases.
Our service is courteous and professional.
Agents Near You!
---
Business Hours
---
Local Resources
Inmate Locator
Alameda County Sheriff's
---
Cal West Bail Bonds Also Serves These Cities and Jails
Cal West Bail Bonds Also Serves These Counties