Dublin Bail Bonds | Cal West Bail Bonds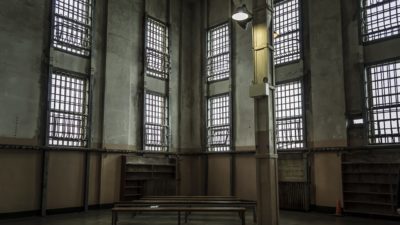 If you or a loved one ends up in jail, it can be confusing and disorienting. At Cal West Bail Bonds, we can help you through the process of posting bail and getting out.
Bail is used to both secure release from jail and to ensure that you (or someone you know) will show up at a future court date. If you return to court as promised, the bail amount will be returned. If you don't show up, you will forfeit the full bail amount set at the time of arraignment. However, sometimes bail is simply too high, and many cannot afford to pay this down and wait for their court date at home. This is where Cal West Bail Bonds comes in for Dublin bail bonds.
For Dublin, CA and Alameda County, the jail that handles incoming arrests is Santa Rita Jail. If someone you love is booked, call Cal West Bail Bonds immediately at 1-844-CAL-BAIL for assistance from our local office. We'll help you navigate the entire bail process.
Don't Forget…
We can take care of you at your home, by phone, or online
Se habla español
---
We also offer free, confidential bail advice
Service available 24/7 for emergency bail, whenever you need it
One of our local agents will help get you home quickly
Affordable payment plans and credit available; usually no collateral is needed
Courteous, respectful, confidential, and professional service
Agents Near You!
---
Business Hours
---
Local Resources
Inmate Locator
Find Your Court Date
Gale Schenone Hall of Justice
Alameda County Court Locations
Alameda County Sheriff's
Dublin Police Department
File Police Report
---
Cal West Bail Bonds Also Serves These Cities and Jails
Cal West Bail Bonds Also Serves These Counties