Fremont Jail Bail Bonds | Cal West Bail Bonds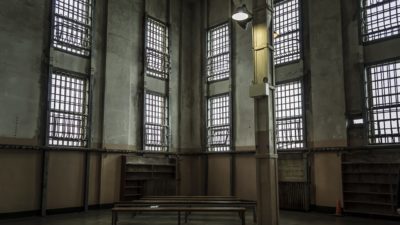 Nobody knows when they will get arrested. It could be you or your loved one. In 2012 alone, 40,000 new laws were created to help keep law and order. This means that there are at least 40,000 ways in which you can easily be arrested.
The Fremont Jail offers safe custody and temporary care of those who are arrested and/or detained by the Fremont Police Department. This happens before being arraigned in court or transferred to the Santa Rita Jail (also known as Alameda County Jail).
The Detention Facility also offers housing, booking (registrant and court-ordered bookings), release of pre-trial prisoners, and Live Scan services.
This is where we come in as your Bail Bond agency. We understand that you need fast release times and an agency that does not just believe in your freedom, but also has experience and knowledge of what we do.
We're here to serve you. Don't let yourself or a loved one sit in jail longer than they should. You can trust us to walk you through the 'Bail Process.' We serve the larger California area 24/7.
Call us today for your Fremont Jail Bail Bond!
---
We also offer free, confidential bail advice
Service available 24/7 for emergency bail, whenever you need it
One of our local agents will help get you home quickly
Affordable payment plans and credit available; usually no collateral is needed
Courteous, respectful, confidential, and professional service
Agents Near You!
---
Business Hours
---
Local Resources
Inmate Locator
Find Your Court Date
Alameda County Court Locations
Alameda County Sheriff's
---
Cal West Bail Bonds Also Serves These Cities and Jails
Cal West Bail Bonds Also Serves These Counties